Are you a creative with a passion for community and the arts?
If so, consider joining the Thrive Collective team. We are currently hiring artists for our growing 2022 roster.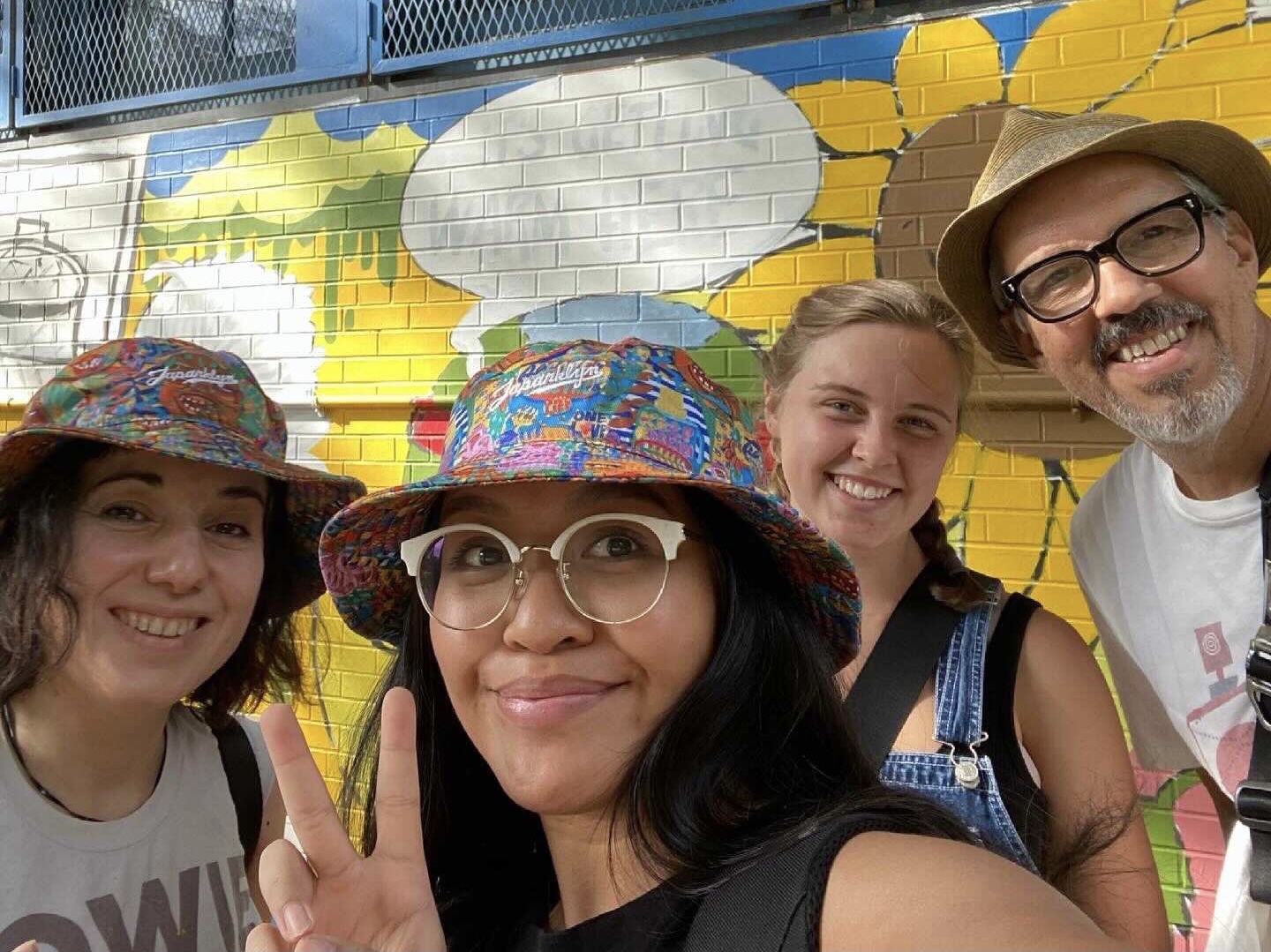 Overview
Thrive Artists make up a team of skilled creatives with a drive to bring hope and opportunity to the communities we serve. Our team of artists staff intensive art programs at public schools citywide, lead community murals, and paint live for special single day events. During and between projects, our team actively cultivates space to grow in skill, knowledge and community. In joining our team, we promise dull moments are hard to find as we paint our city, one wall at a time.
General Requirements
Each artist must be:
Active, engaged and excited to share their knowledge
Able to foster fun and uplifting environments that invite creative expression
Willing to encourage a collaborative spirit/effort amongst students and fellow artists
Open to flexible scheduling for projects ranging from single day events to school programs spanning over 8-12 weeks
Previously experienced in teaching/mural work, or willing to learn
Artist Positions
Teaching Artists work directly in classrooms and community events with students of all ages. Responsibilities may include:
Creating lesson plans corresponding to respective class level and design themes
Guiding students in breaking down and conceptualizing themes
Collaborating with partnering staff and students to create a final mural
Leading students through basics of painting to build confidence during mural process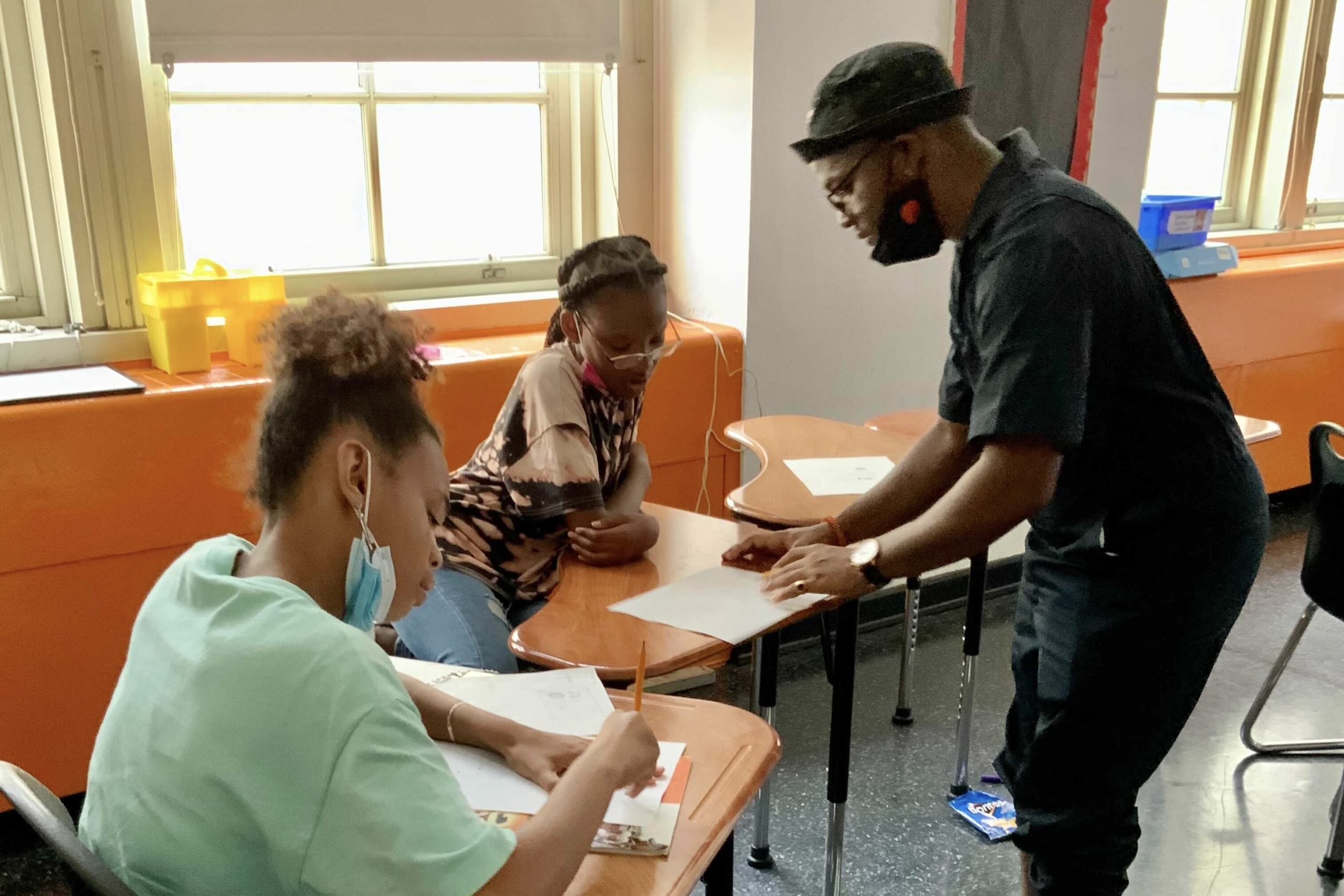 Project Managers lead logistics and act as a liaison between partnering organizations and the Thrive team. Responsibilities may include:
Ensuring needed materials are available on site in time for appropriate stage of project
Documenting daily progress in written and photo logs
Managing and resolving changes and communicating updates between school and Thrive team
Building on new and existing relationships with on-site staff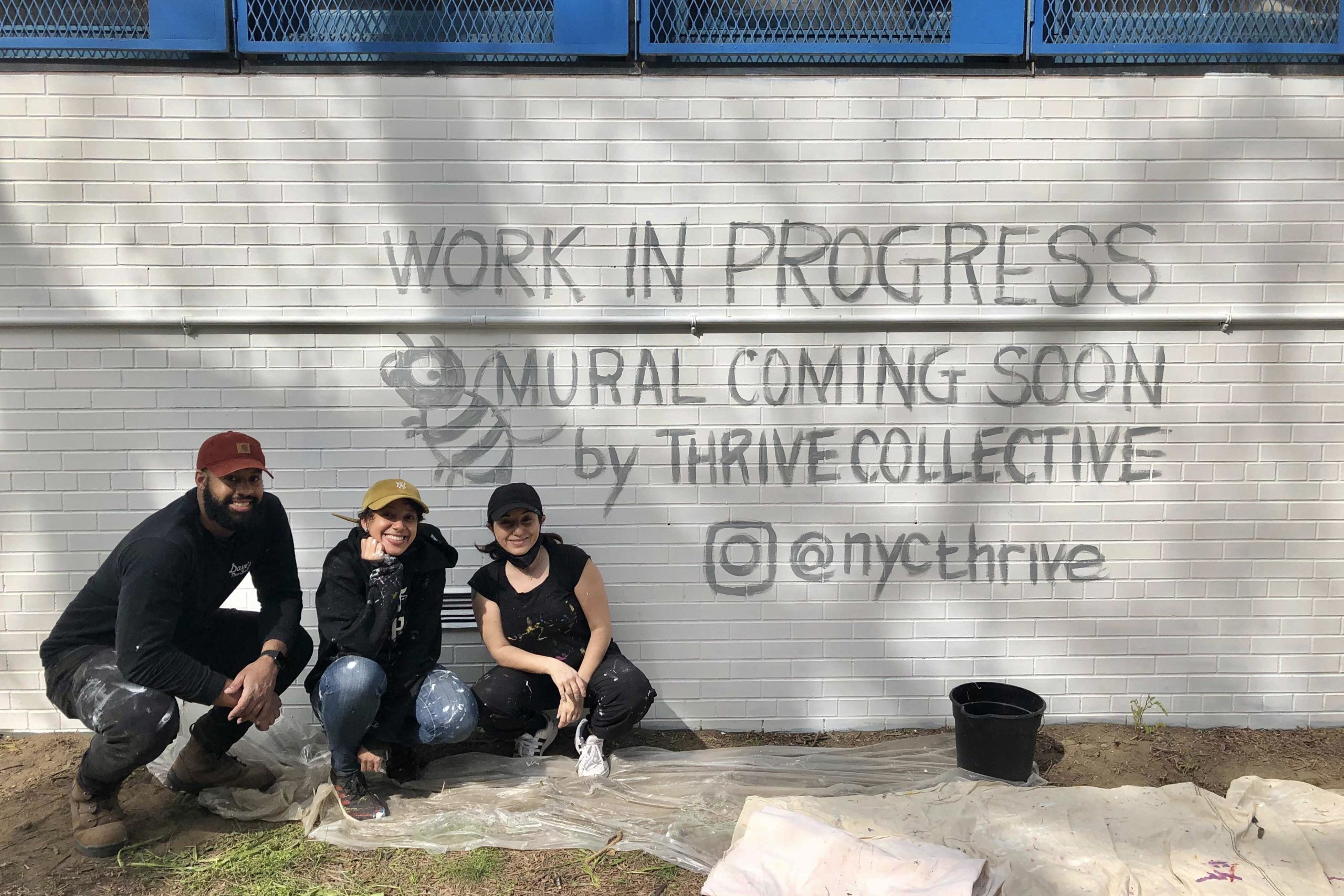 Art Assistants are an integral support to Teaching Artists and work directly with students and mural production. Responsibilities may include:
Working closely with students to observe/address individual needs and skill levels
Serving as additional in-class support during activities and guiding students during mural process
Maintaining a workstation suitable for a productive class or painting session
Lending artistic skills to support lead artists in developing mural
This position is suitable for artists looking to grow as artists or teachers prior to applying as a Teaching Artist.