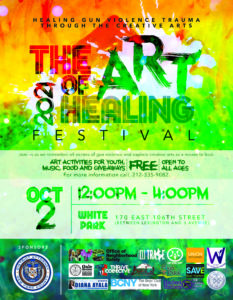 After two years since its last installment, Art of Healing returned to East Harlem on Saturday, October 2nd, 2021. With the support of the Manhattan District Attorney's Office, their Community Partners Unit and Union Settlement, we were able to present an amazing lineup of performers, speakers, and resources that share our collective vision to promote healing in our communities. With this partnership, we gratefully had other local organizations join us in offering resources and activities to promote our vision in and for East Harlem.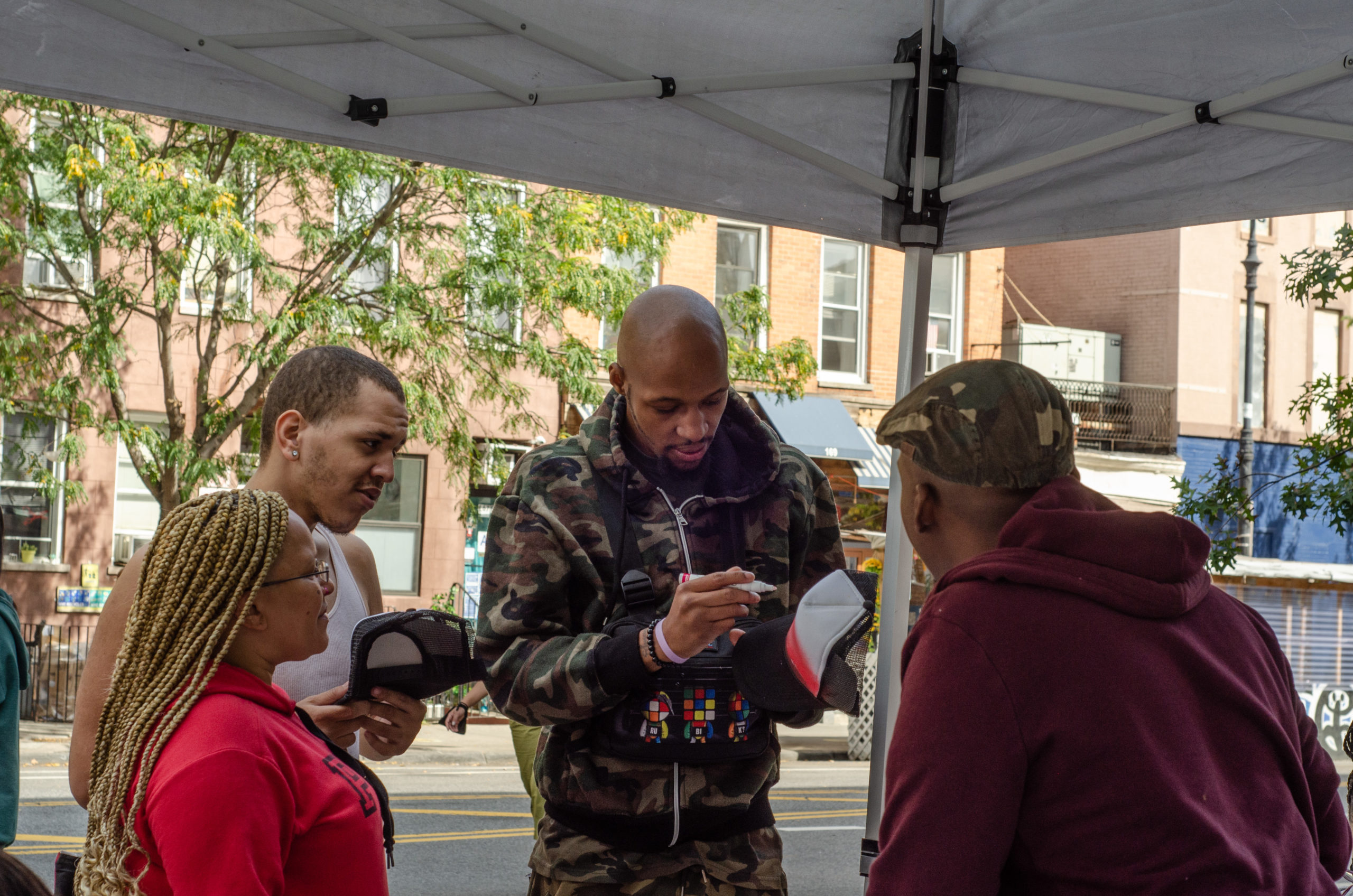 We were graced with a beautiful and bright day, evident of the future we continuously strive for with events like this. Alongside a number of local artists, our team was able to foster a space that encouraged participants to freely create and collaborate. It was wonderful to witness friends of all ages not only join in collective painting and storytelling, but also take home some amazing creations that emerged from our time together. 
Many thanks to the community of East Harlem and our amazing partners for coming out and believing that art can be a vehicle for change and healing. Your support and participation has made Art of Healing what it is and we can't wait for the next festival!
To see more of this special event, check our photo diary below.
Art of Healing: East Harlem 2021