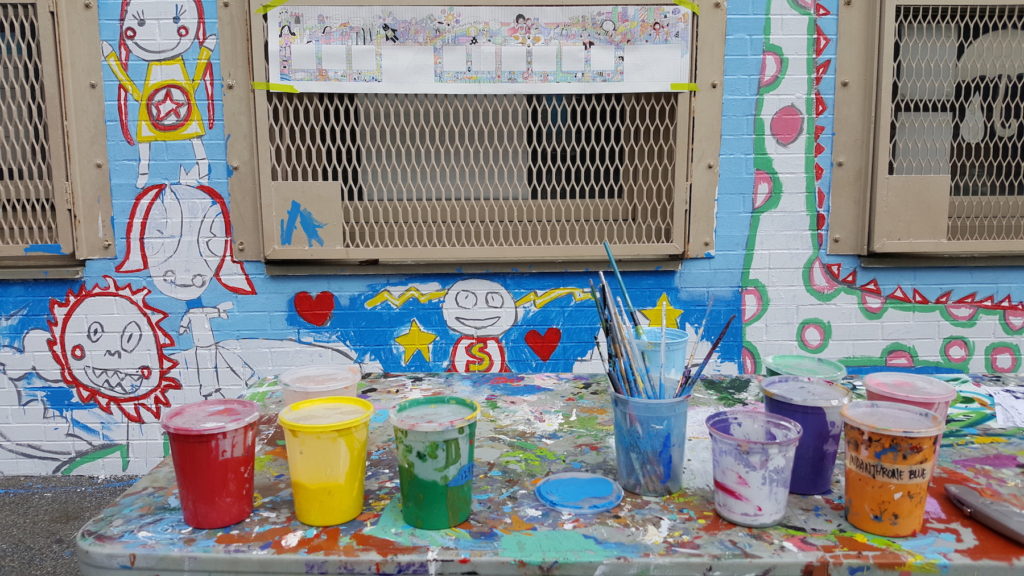 What a privilege to be trusted with "Captain Jack's Wonder Voyage" at PS/MS 282 this year. This mural celebrates the life and creative energy of Jack Roberts, a pre-K student at the school whose life was tragically cut short in 2016.
On Father's Day, we dedicated the mural with Mr. and Mrs. Roberts, Principal Rashan Hoke, Jack's family and friends, the PS/MS 282 PTO (who commissioned the project), and our team, including many of the artists and Park Slope Tabernacle volunteers who made the mural possible.
Captain Jack's Wonder Voyage

Our Wonder Voyage designers were the Pre-K through 2nd Grade students at PS/MS 282, approximately 250 in all.
PS/MS 282: Student Muralists

Assisting them were scores of parents and volunteers from Park Slope Tabernacle, Hope for New York, Greenacres Baptist Church, and many more.