RHYME Debuts First Music Video of 2023: "We Against the World"
Over the course of 16 weeks, students from Harlem Renaissance High School met twice a week with their peers and R.H.Y.M.E teaching artists Jason Roberts, Johnathan Montano and Ramon Sanchez to create an original Hip Hop song and music video that tells the story of ambition in the face of adversity. Students wrote and recorded their own rhymes and even planned and starred in their own music video.
The project is a collaboration between Harlem Renaissance High School and Thrive Collective with tremendous support from The High School of Arts and Technology's phenomenal team of interns.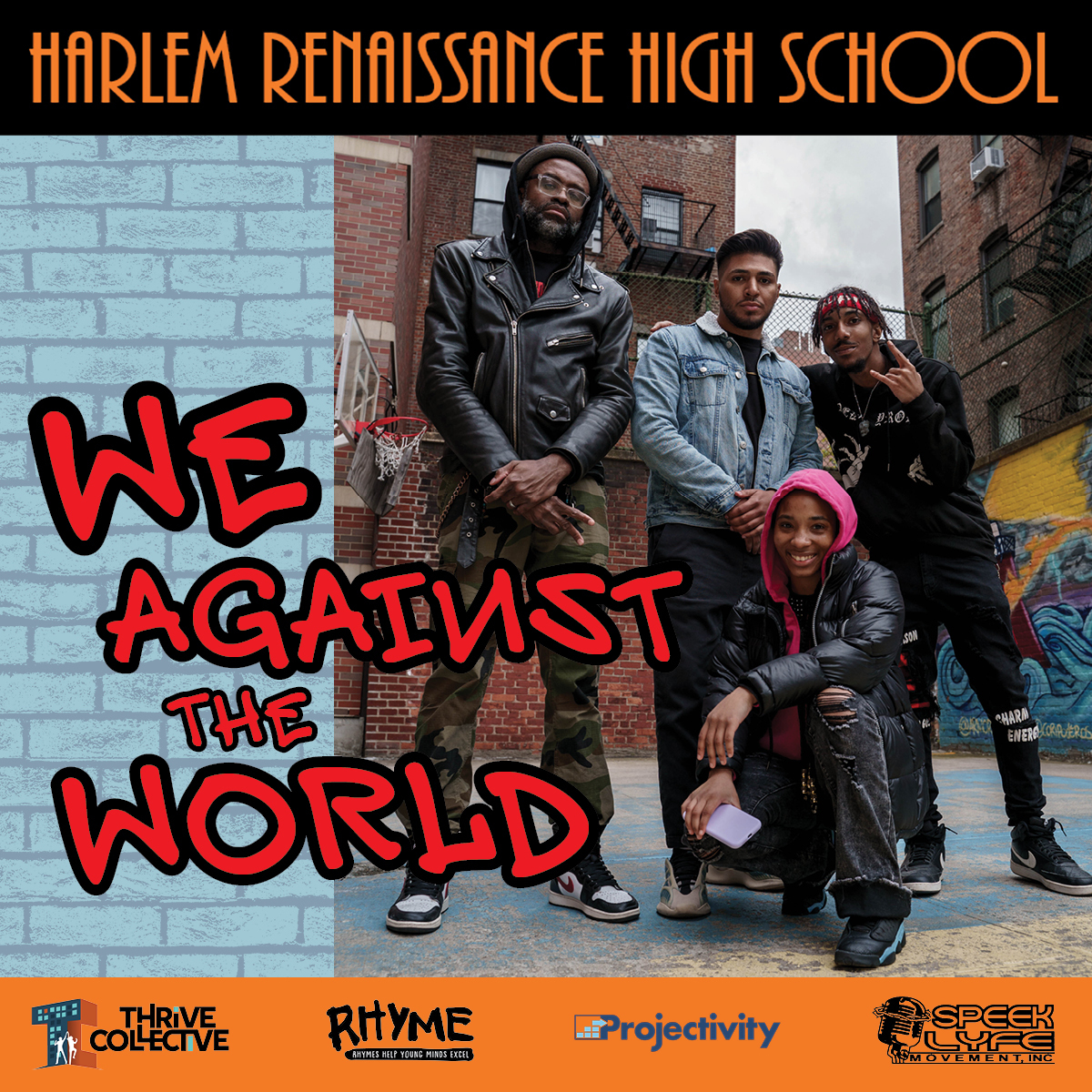 Credits:
Video by Eric Mason
Learn more at www.thrivecollective.org/rhyme