As April has come to an end, we're excited to announce our #ArtistoftheMonth — the incredible Colleen Kong-Savage!
Helping kick off our 2022 mural program, Colleen has not seen a dull day as she dives into her third mural design this year. While she nears the end of her first year with Thrive, Colleen has quickly become an exemplary teaching artist. We've seen Colleen going above and beyond in each of her projects, dedicated to providing many opportunities for our students to learn and create with intention. She is currently leading student murals at Jordan Mott Middle School and P.S. 279 and we couldn't be more excited to see these amazing projects continue take form! Join us as we congratulate Colleen and her great work!
See some of Colleen and her students' recent work below! For more follow Colleen at @kongsavage on Instagram and stay tuned as we share more on her current projects!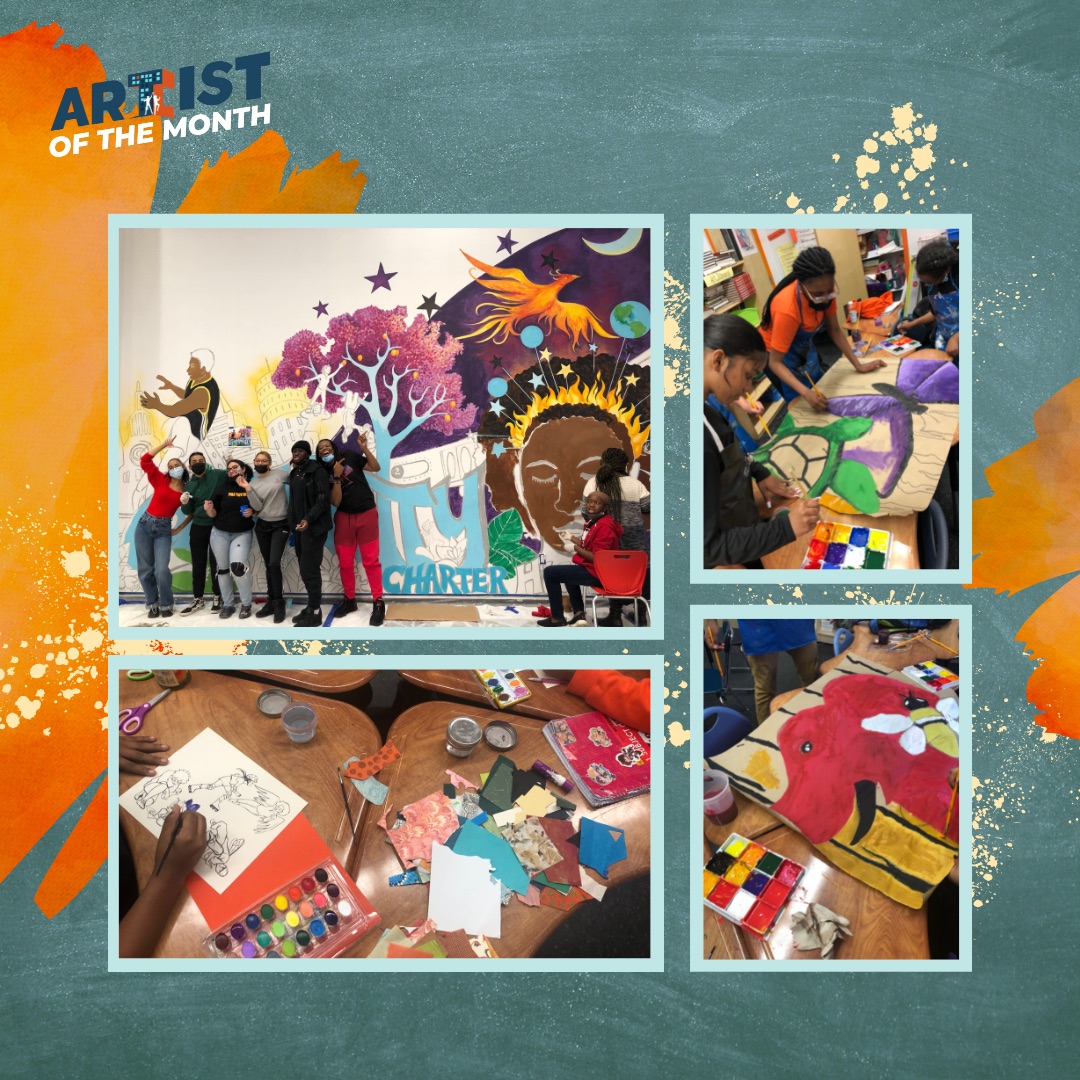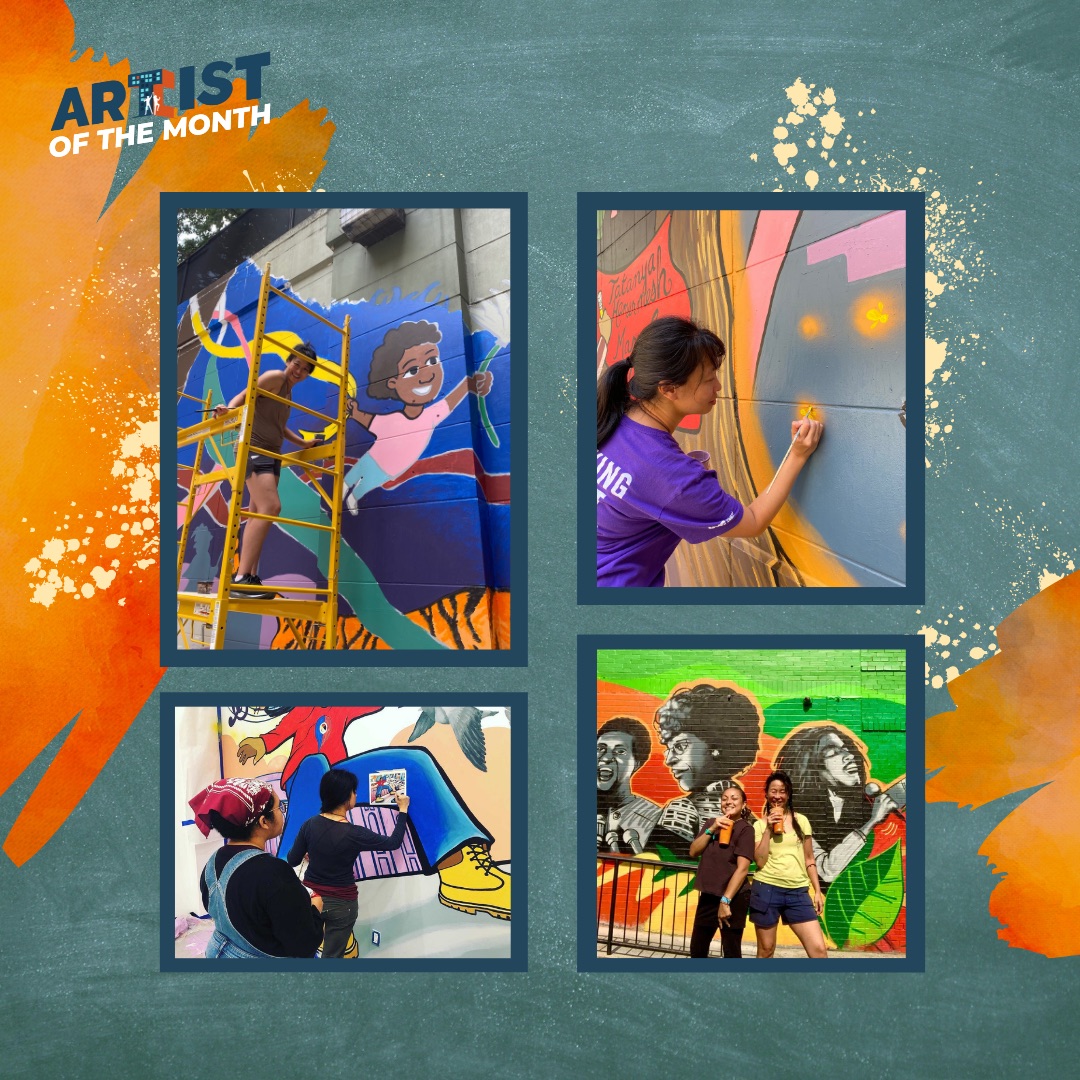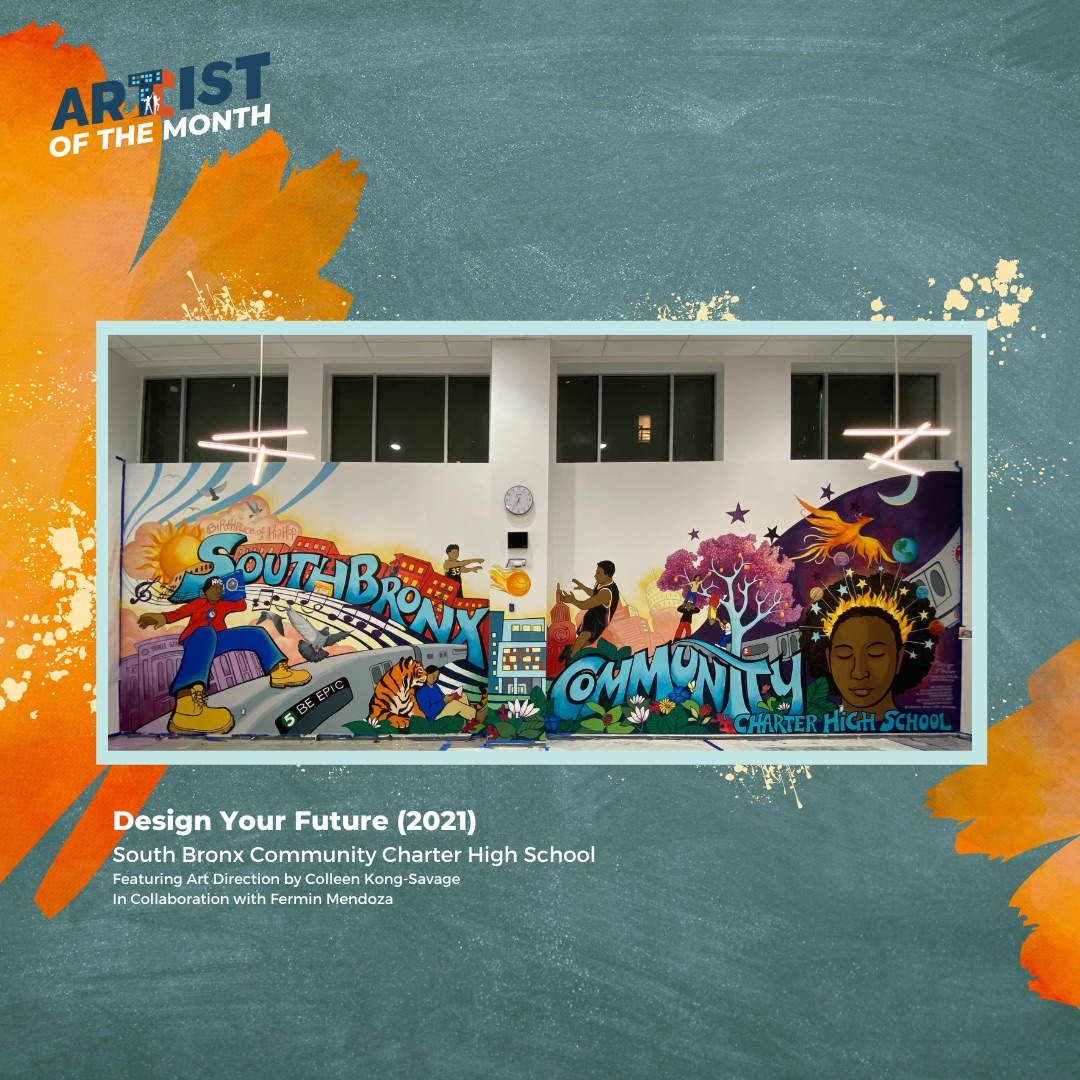 View this post on Instagram