The second annual Art of Healing Festival returned to East Harlem on Saturday, June 29, 2019. Thank you to Manhattan District Attorney Cyrus Vance and his entire Community Partnerships Unit for recognizing the power of art to help us heal through trauma caused by guns and related violence.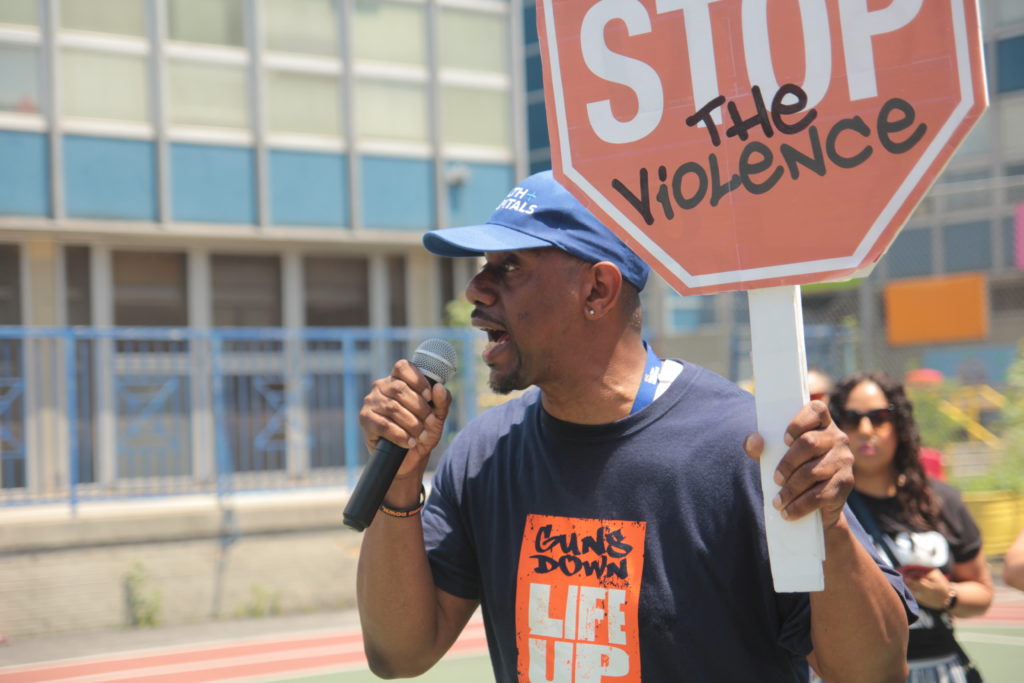 A Tradition Of Healing Continues
The seed of the 2018 Art of Healing festival bloomed once again in a colorful display of creative activities, youth engagement, and healing through trust and bonding. Through creation of aerosol art, screen printing t-shirts, illustrations, music, dancing, face painting, yarn mural making, and more attendees explored creative options that invited them to expand their imagination. Their love and compassion fought against violence and hatred plaguing the streets.
Community members engaged in exciting, friendly discussions with local police officers and their cadets as they all enjoyed the remixed soundtrack by DJ Trase.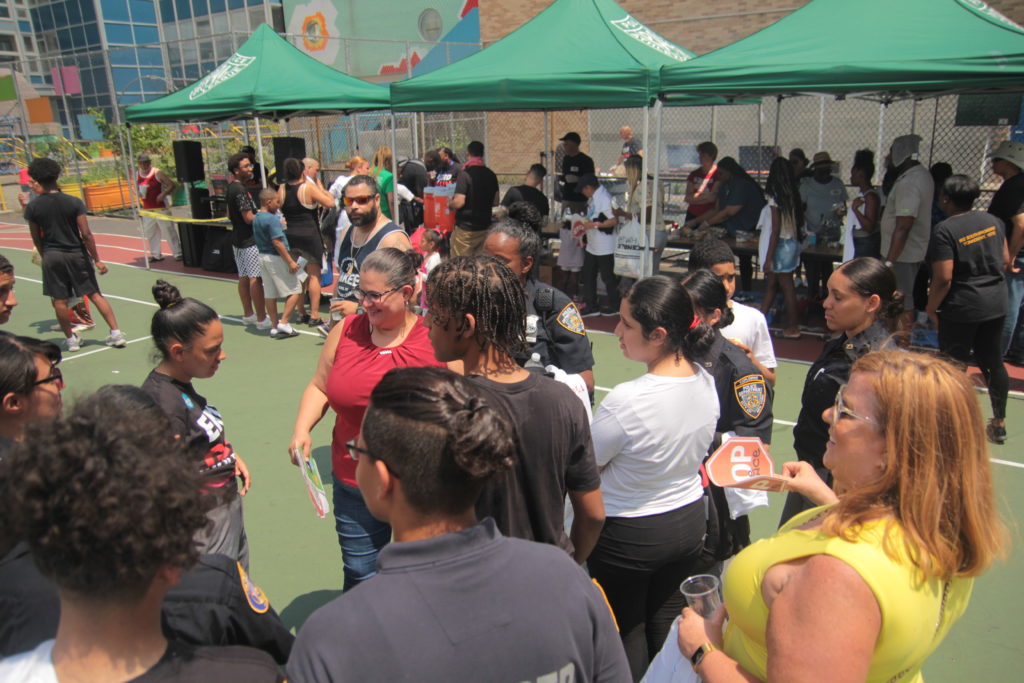 New Yorkers of all colors and ages banded together to celebrate East Harlem's harmony. Officials, artists, activists, church members, police officers, neighbors and people of all walks of life united against gun violence for future generations. We are especially thankful for New York City Councilwoman Diana Ayala who continues to support the Art of Healing and leadership in the fight to end gun violence.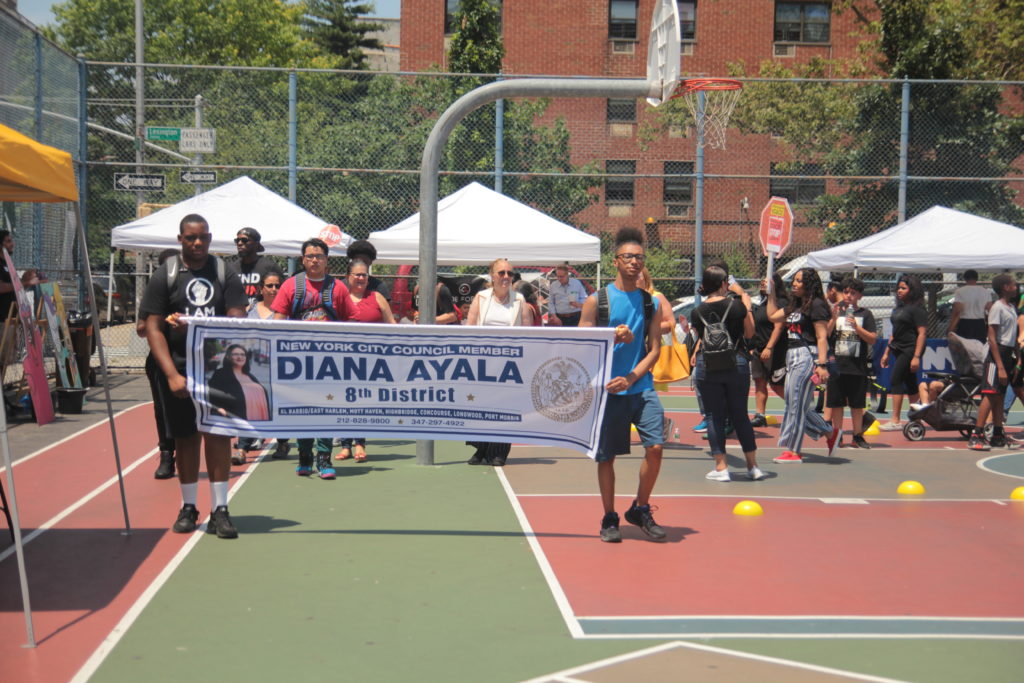 Kids of all ages came by and unleashed their creativity onto a canvas with spray cans. They used spray cans to add layers upon layers of imagination with all of their spirit and energy. People witnessed the canvas transform from a blank potential to a plethora of ideas and skill as each reincarnation spoke of hope and peace.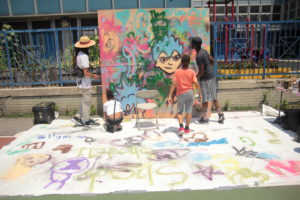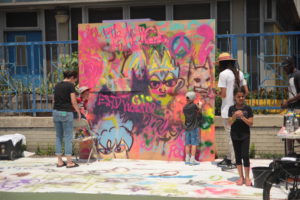 Special thanks to each of our partnering artists and community organizations, including: Manhattan Borough President Gale Brewer; NYC Council Member Diana Ayala; Andre Trenier; Everybody Dance Now; East Harlem Youth Opportunity Hub; Garrison Buxton and Ad Hoc Art; Two01 Basketball Academy; Incarcerated Nation Corp.; Exodus; Hip Hop Dance Theatre; B.A.D Team; Lite Feet/Harlem Shake Cypher dancers; Edwin Indio Garcia and 6 Steps Before The Lord; Damion Sanders (Spoken word/Hip Hop Performer); Alex Seel / Rasfotos; Danny Fisher (Singer Songwriter Performer); Sean Kelly (Percussionist); Naomi Lawrence; survivor speakers Trenelle Gabay, Vertina Brown, and Nathalie Arzu; DANY Gun Prevention Fellows Jhonauris Segura, Nicole Kiker, and Chaz; George Sanchez (host/emcee) from Henry Street Settlement; Mikey Likes Ice Cream; Redeemer Presbyterian Church East Harlem; Elements Church; and Young Life Harlem.
Enjoy our Photo Diary from the day.
Art of Healing 2019: East Harlem