For He Himself is our peace, who has made both one, and has broken down the middle wall of separation (Ephesians 2:14)
In October of 2022, Bedford-Stuyvesant held its first-ever mural festival. Entitled "BedStuy Walls," it invited artists to spray a long stretch of wall on Lexington Avenue belonging to a one-story warehouse.
Artist Michela Muserra, who goes by "Miki Mu" and has worked with Thrive for several years, founded "BedStuy Walls" in 2021. She co-curated the festival along with art curator Frankie Velez. Check out all the beautiful work that was produced at the festival @bedstuywalls on Instagram!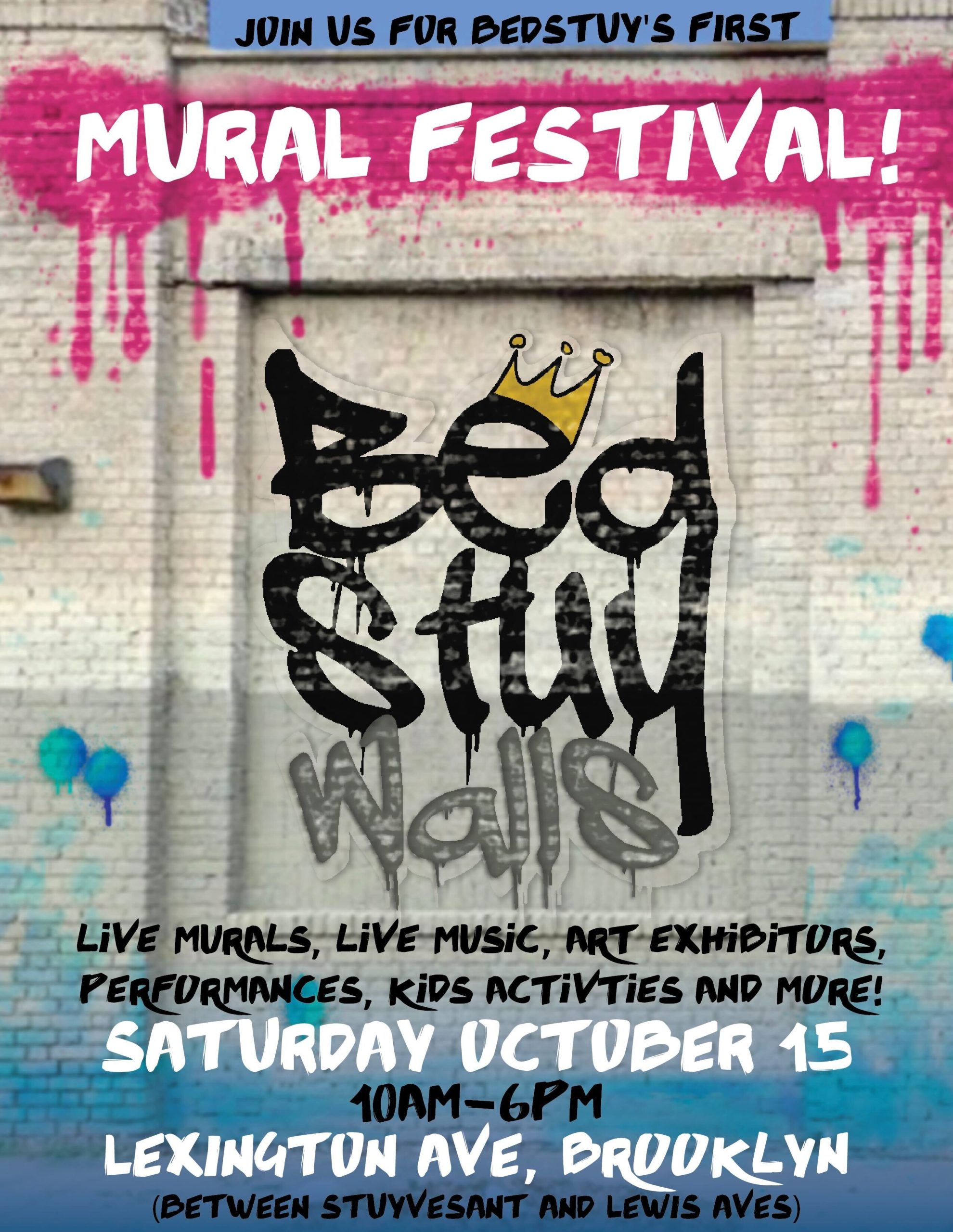 Seeing an exciting opportunity for Thrive to get involved, Michela engaged with Rev. Dr. Robert Waterman, the pastor of Antioch Baptist Church in Bed-Stuy. The church owns a large wall adjacent to the stretch of wall that would be sprayed for the festival.
Pastor Waterman agreed to let Thrive artists paint a mural on the wall. He asked for the mural to explore the church's mission of "Revitalization, Greater Inclusiveness, and Outreach," which is inspired by the Bible passage above.
For over 104 years, Antioch Baptist Church aspires to serve all of the people in its community. Striving to provide a safe gathering space for those who might disagree politically and/or spiritually, the church is known as the unofficial "City Hall of BedStuy." True to that name, it holds monthly gatherings of interfaith and public officials for the common improvement of the community.
Pastor Waterman loved the theme of "Cousins" for the murals. Christians, Jews, and Muslims all claim Abraham as a common spiritual ancestor, metaphorically making the followers of each religion cousins. The concept of a family reunion is apt here: the church is a welcoming space for families to reunite and for relatives that have never met before to meet. The Philos Project, which supports interfaith cooperation among Christians, Jews and Muslims in the Near East and around the world, agreed to support the project.
Thrive artists worked hard to bring Pastor Waterman's vision to life. Check out the finished products!
When Michela reached out to Pastor Waterman, she knew that the church's collaboration with Thrive could reach far beyond the mural.
The church organizes youth programs, including music and basketball. "I can anticipate that there could be potential projects coming soon," Michela wrote to Thrive staff at the beginning of the project.
We are grateful to the Antioch Baptist Church for letting us share our art with its community. We are excited to continue fostering a deep relationship, and look forward to what the future holds!