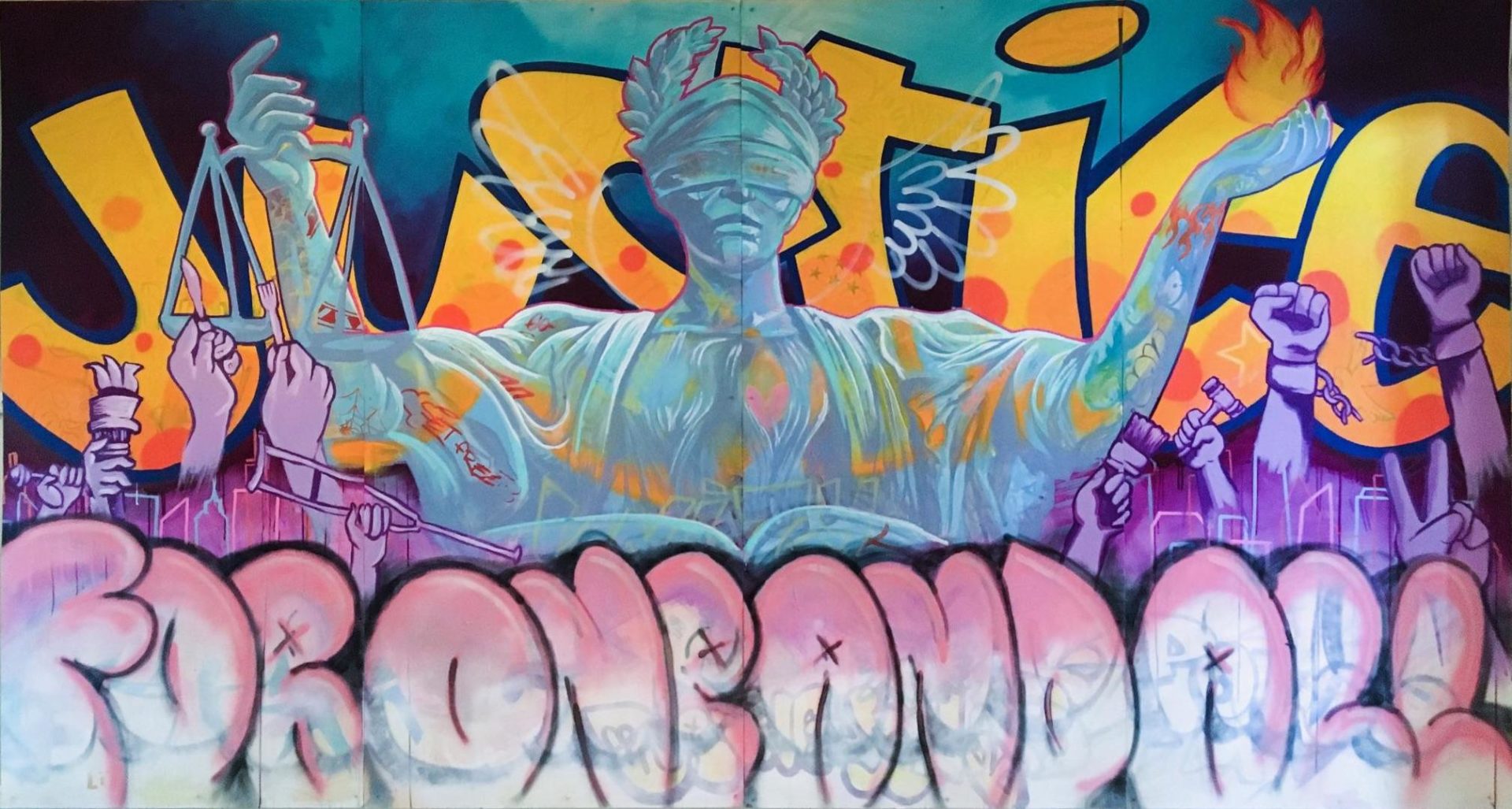 The mural students at our 2018 Harlem Hub Summer Arts Academy students crushed this mural project in five days. The also collaborated with our music students to write, perform, and record, "Turn up the Value" (available on iTunes and Sound Cloud). And with our media students to produce the music video for the song (available on Youtube and Vimeo), and our dance students to choreograph and perform the dances for the video.
"For One and All" depicts an inclusive vision for justice inspired by the Harlem Hub's landlord church, Soul Saving Station. Specifically, the students considered the mission Jesus embraced for his life in Luke 4:18-19, and its implications for economic justice ("good news for the poor"), criminal justice ("freedom for prisoners"), health care justice ("sight for the blind"), and social justice ("the "Year of the Lord's Favor.") Art Co-Director Mario Ruiz prepared the initial concept drawings, which Kekoa embellished with collaboration and feedback from the students.
Follow the development and completion of the mural via Instagram below and our Summer Arts Daily Diary here.