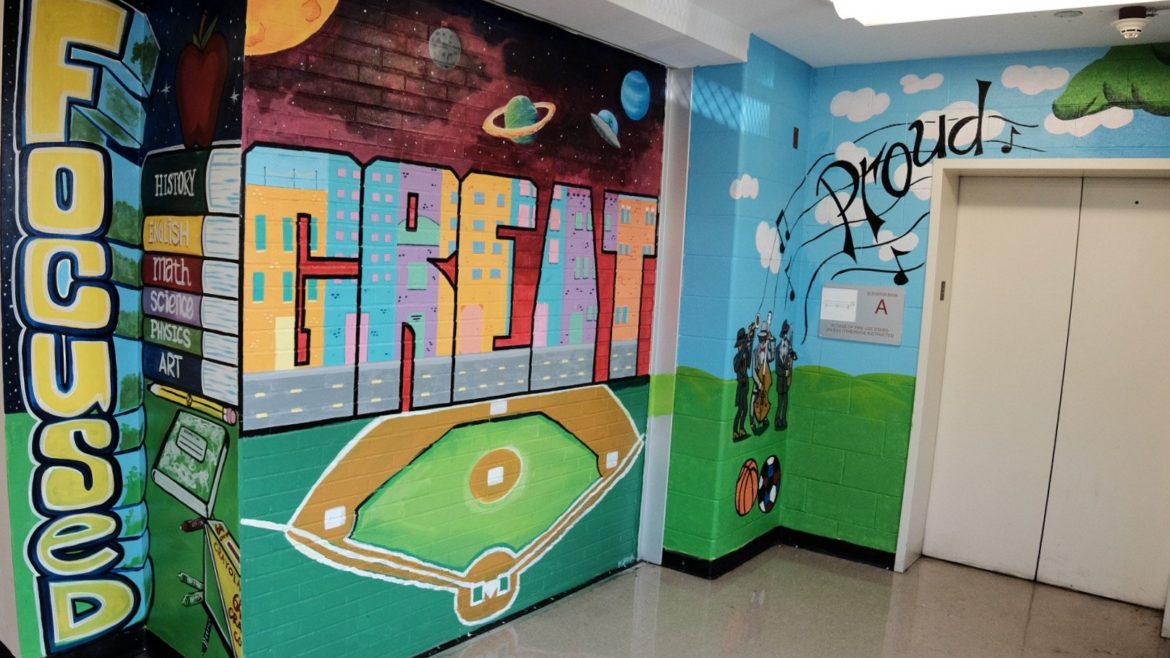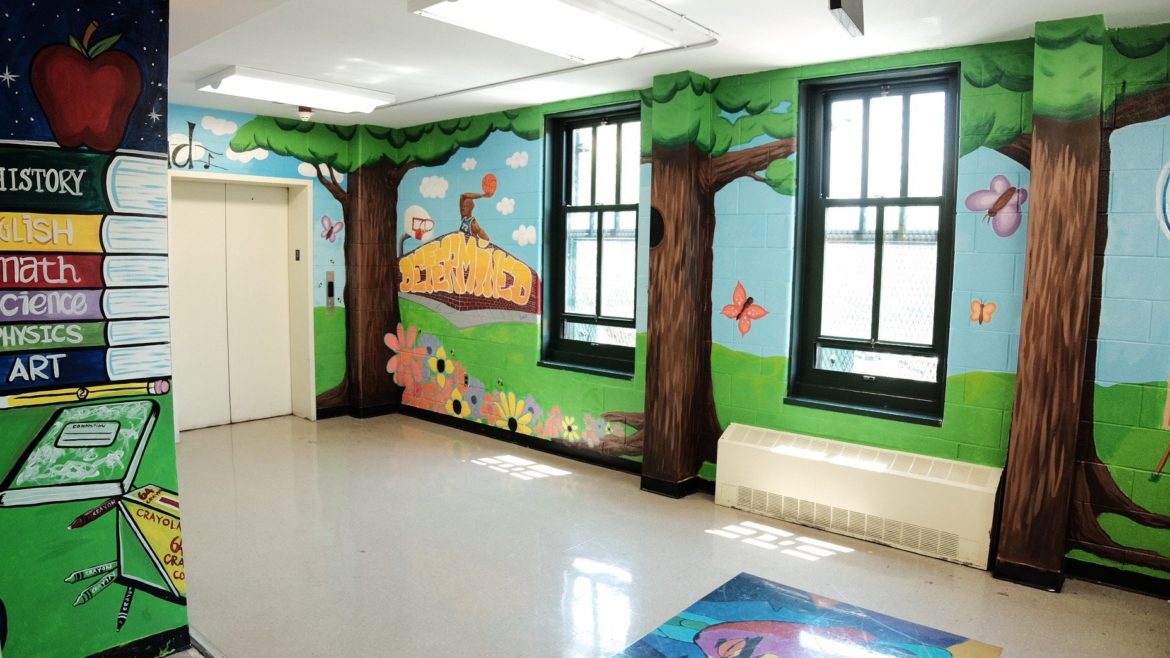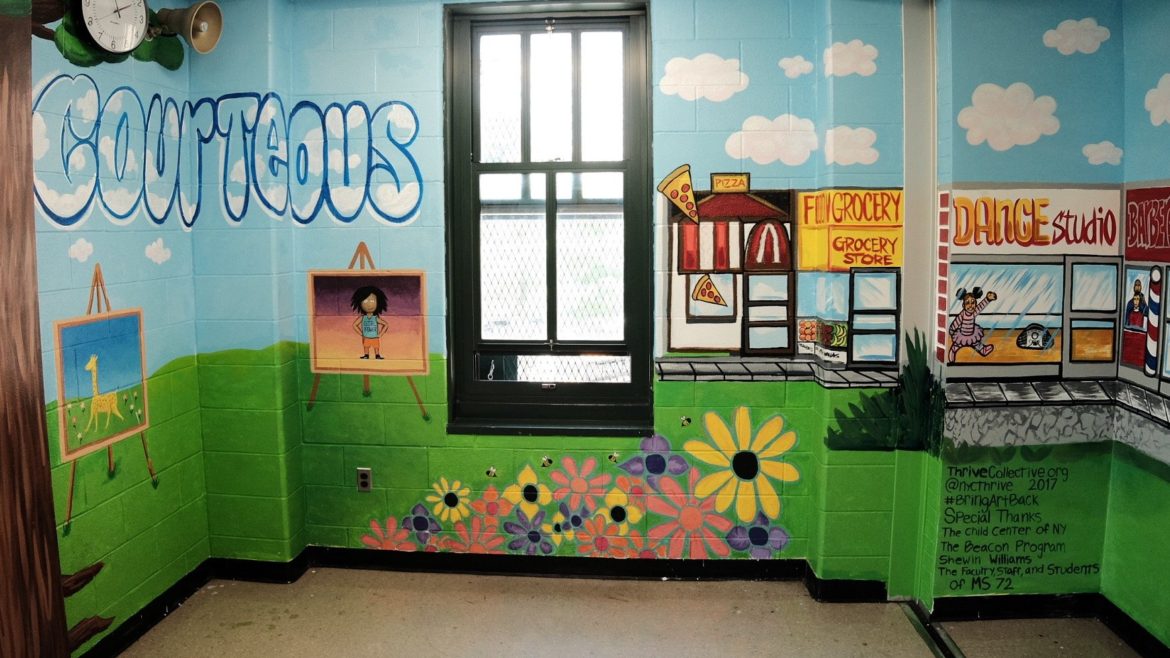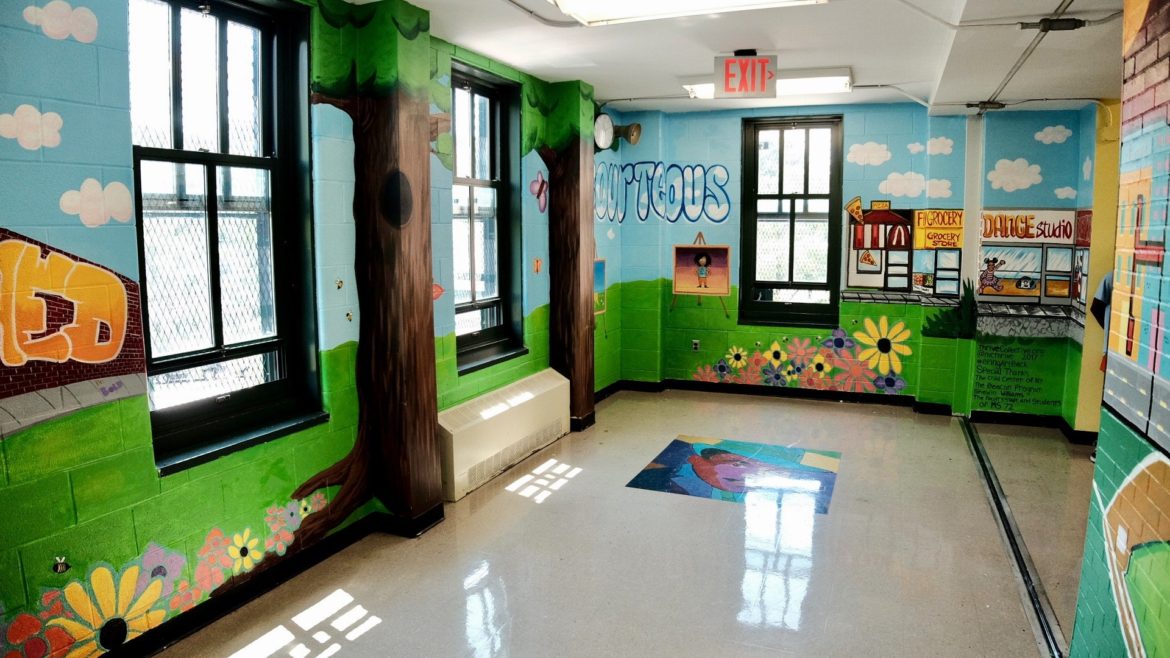 The Beacon Program at the MS 72Q Catherine and Count Basie School in Jamaica, Queens, invited us to work with their students to produce an after school mural this spring. The students suggested the theme of "Five Be's" in honor of five core values stressed by the principal and faculty throughout the year. Legendary local artist Jef Star agreed to art direct and lead the project.
MS 72Q: Five Be's

Flickr Album Gallery Powered By:
WP Frank
As always, the students crushed it, with love and support from volunteers and artists.
MS 72Q: Student Muralists

Flickr Album Gallery Powered By:
WP Frank