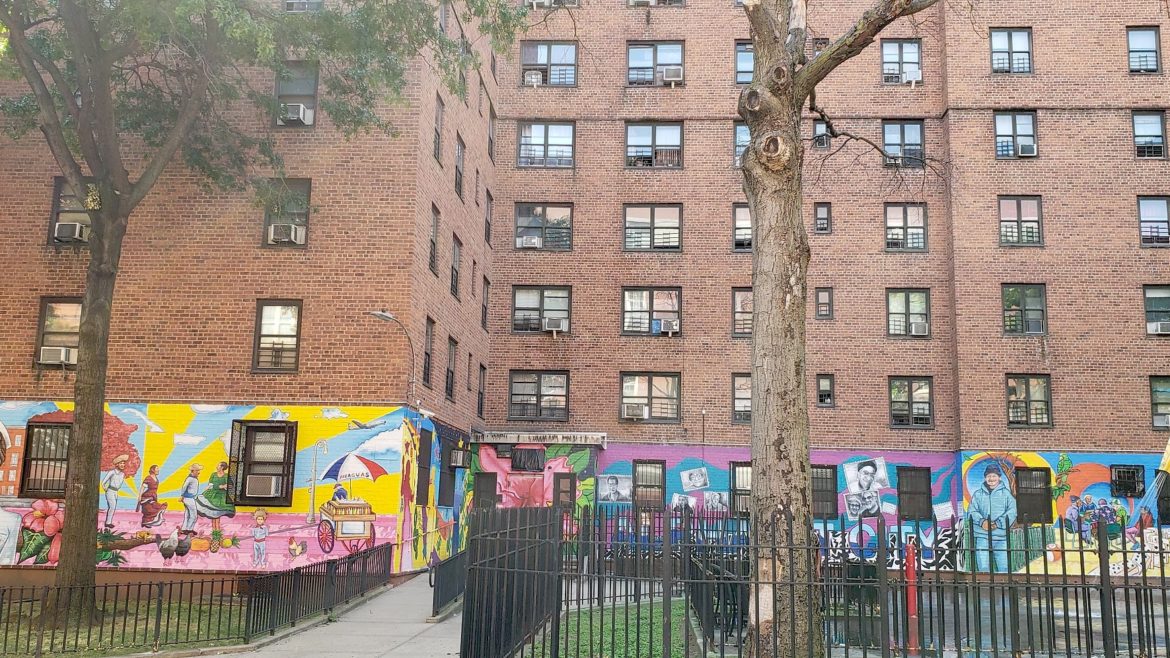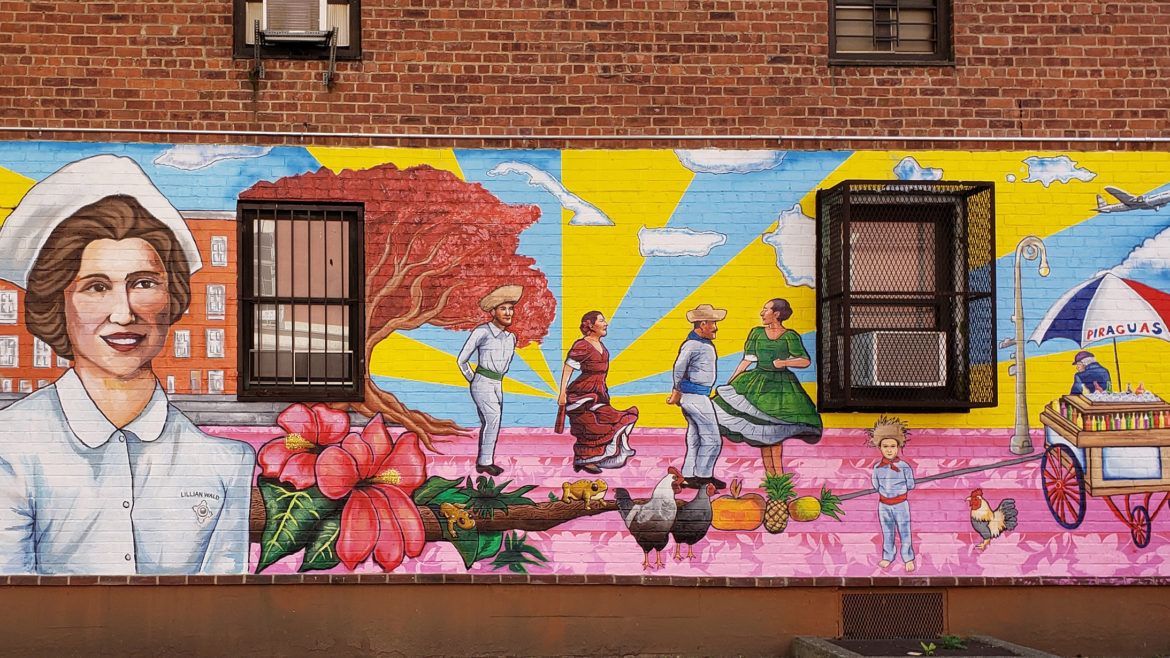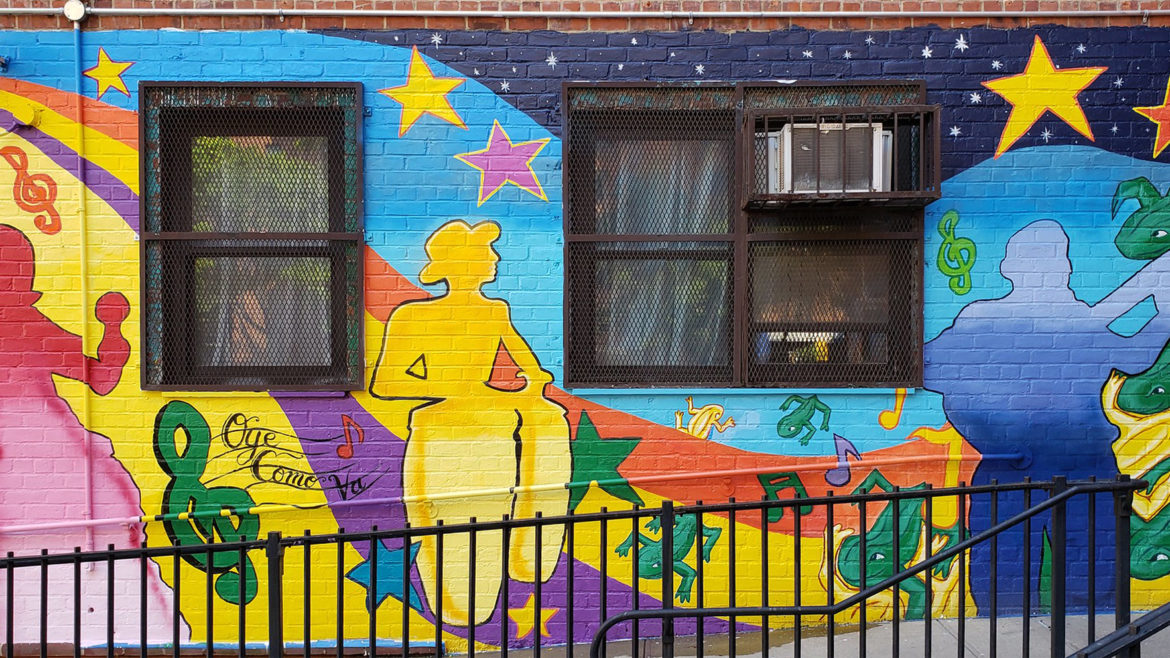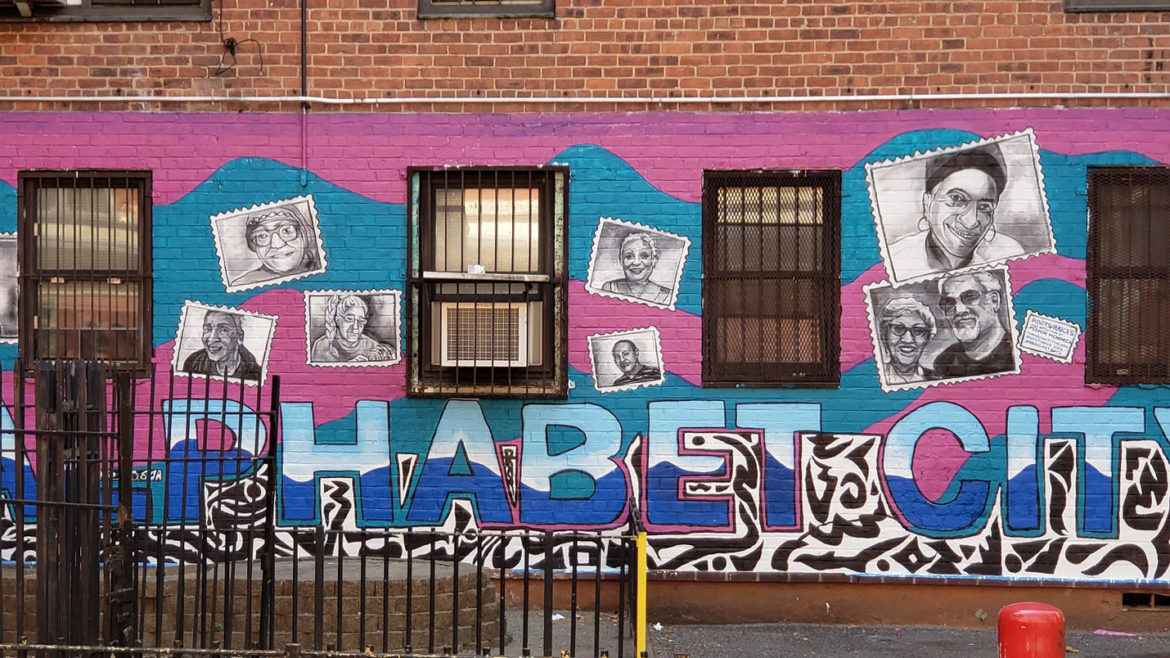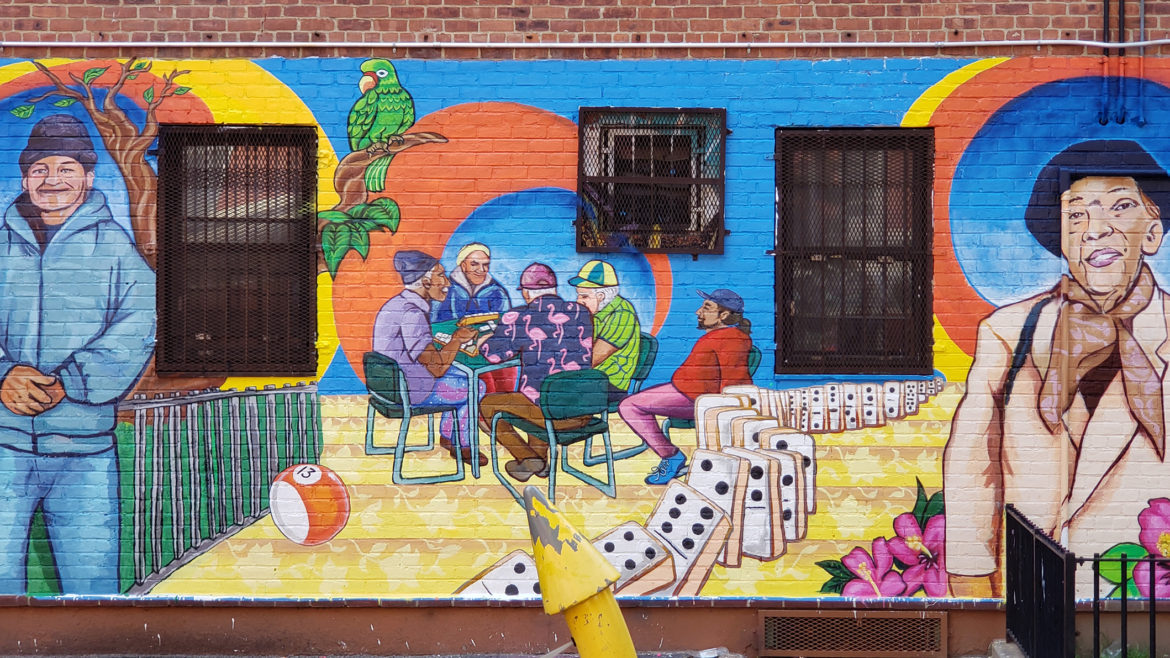 "Roots/
Raíces

" Murals – Artist Statement and Creative Rationale

In the 1940s, a wave of European and Latino immigrants – mostly Puerto Ricans – established roots in the Lower East Side and shaped a community with a  unique culture, charm and soul.

The "Roots/Raíces" murals provide a visual narrative of the history of this Lower East Side community. This series of five murals reside on five exterior walls of the Lillian Wald Senior Center at the corner of Houston Street and Avenue D: Piraguas; Coquí; Flor de Maga; Alphabet City; Capicu.
The first wall honors the humble beginnings of the Henry Street Settlement founder Lillian Wald, for whom the senior center and surrounding NYCHA development is named.  The series continues with a celebration of immigrants, many of whom are now seniors, that infused island culture into the neighborhood since the NYCHA houses opened just after World War II. The murals depict them playing Dominoes and Billiards, dancing and laughing, enjoying piraguas and memories of ancestral homes. These vital members of Alphabet City, as the neighborhood was once known, shine in beautiful and colorful images that reflect their past and present in this ever-changing community.
The "Roots/Raíces" mural series was funded by NYC Council Member Carlina Rivera through a SU-CASA / NYC Dept. of Cultural Affairs grant to Thrive Collective, and is a collaboration with the United Jewish Council of the East Side.
"Roots/Raíces" Series (Completed Murals)

The collaboration included key stakeholders and participants from the senior center, along with student and neighborhood volunteers.
"Roots/Raíces" Production