Collaborating with Nickelodeon
Our first mural collaboration with Nickelodeon celebrates SpongeBob's 25th birthday and features art direction by Romero Britto and Marissa Molina.
"If nautical nonsense be something you wish…"
Led by Marissa Molina at PS 188 The Island School in Manhattan's Lower East Side, the "Islander's Dive Deeper" mural design features original art by contemporary art icon Romero Britto alongside student art. Visit the mural on Houston Street, between Avenue D and the FDR Drive.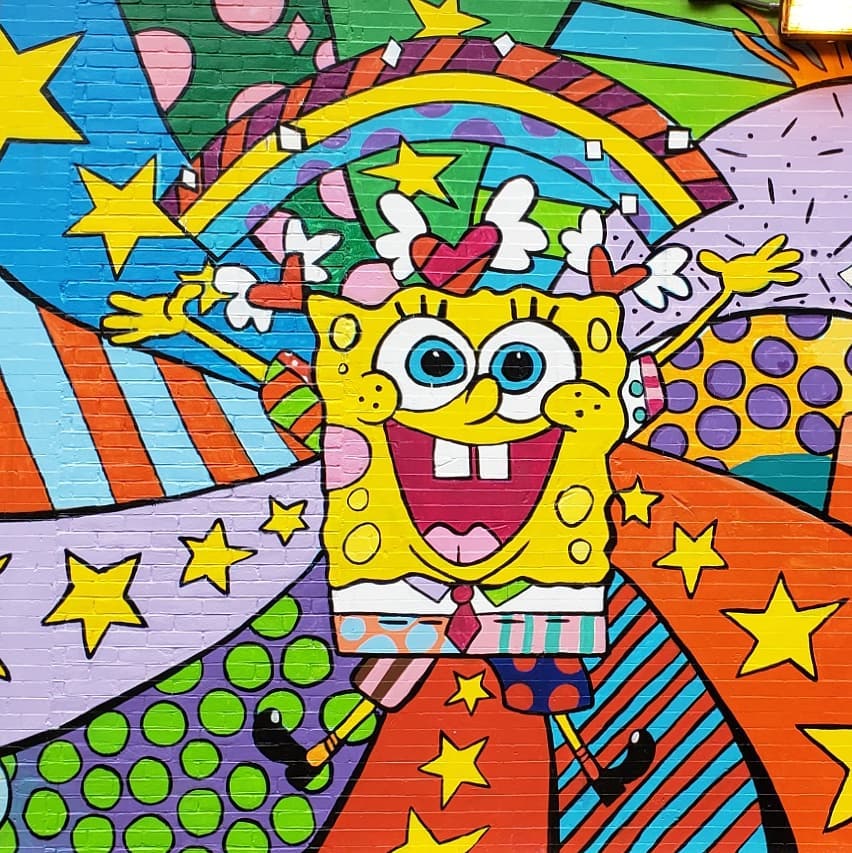 Reach High
Music and music video by PS/MS 188 hip hop students (2020)
Video by Eric Mason / Mason Jar Productions