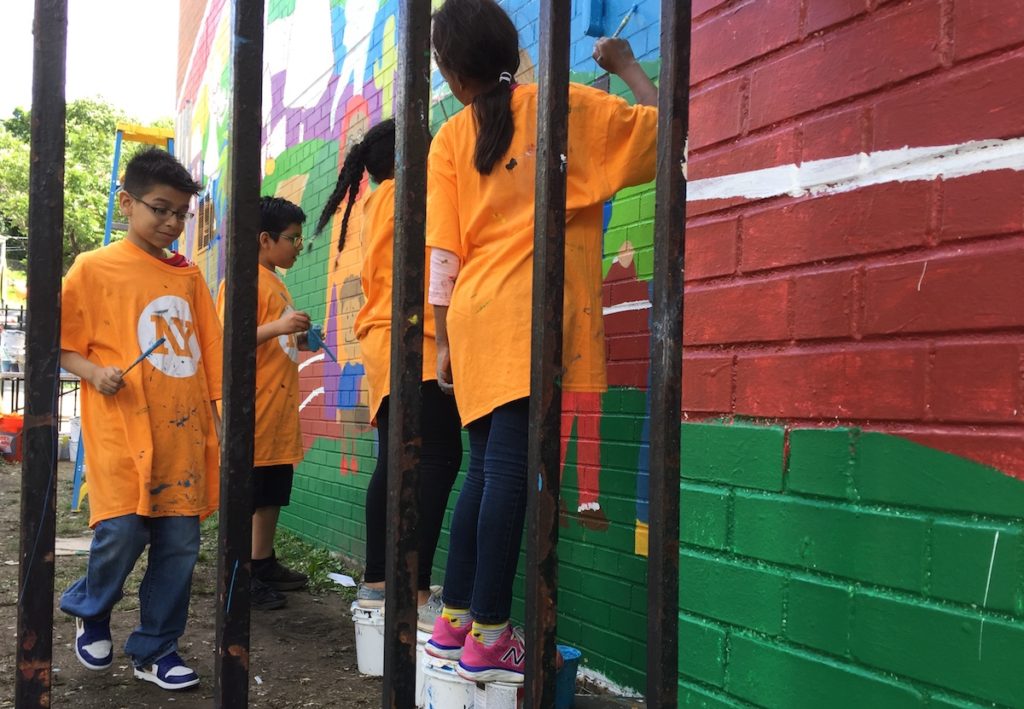 Thanks to the generosity of NYC Council Member Fernando Cabrera and the Cultural Immigrants Fund, PS 310 declares to the surrounding community and all who enter its premises: "You belong here!" At the "Welcome to PS 310" mural ribbon cutting ceremony, the fifth grade student president stressed the mural's significance: "We dedicate this mural to our community, which reflects different cultures working together."
Enjoy the celebration and the completed mural.
PS 310x: Finished Mural and Ribbon Cutting

Approximately two hundred students from eight 2nd-5th grade classes at the school and sixty volunteers worked tirelessly to bring their shared vision to life.
PS 310x: Production

The mural design is a composite of student drawings. Enjoy these samples.
PS 310x: Drawings and Design