Harlem Renaissance High School "Better Way"
R.H.Y.M.E. (Rhymes Helping Young Minds Excel) 12-Week music songwriting and mentoring program in collaboration with Harlem Renaissance High School.
The students of Harlem Renaissance, along with lead teaching artist CONQUEST: Jason Andre Roberts wrote, produced and recorded "BETTER WAY", an impassioned, intense and thought provoking hip-hop anthem. One that's speaks on racial inequality, police brutality, social issues and most of all, the hope and ambition of our youth to build better communities and be beacons of justice. In addition, they shot a captivating performance driven video, with imagery that supported the lyrical content, which also in turn, inspired the eventual cover art.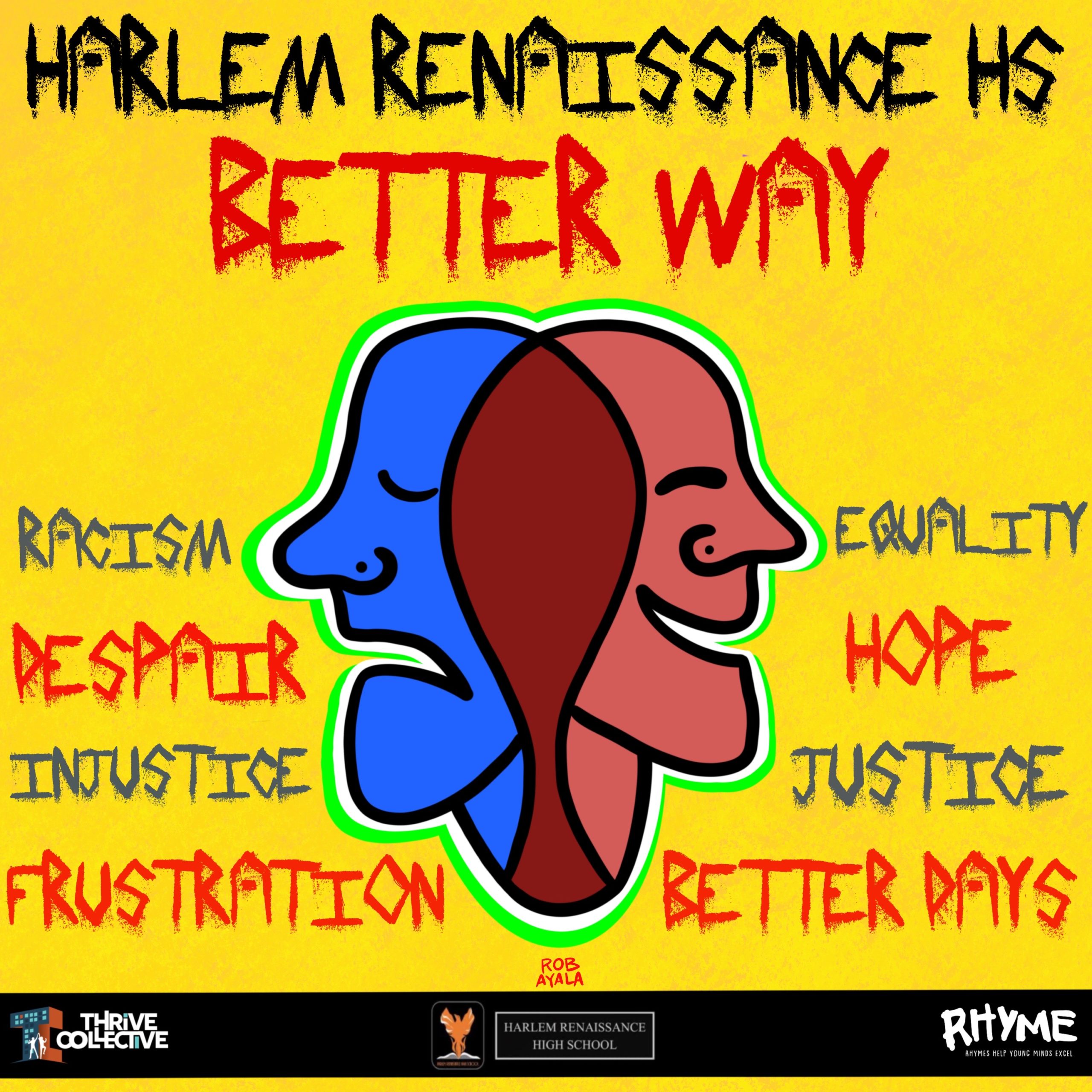 Lead Teaching Artist: Jason "CONQUEST" Roberts
Project Manager: Kevin Toledo
Intern: Justyn Andrade
Videographer: Eric Mason
Written by Jason "CONQUEST" Roberts, Dwight Keller, Mamadou Diallo & Justyn Andrade
Producer: Roxanne Flores and Brigette Hope
Engineered, co-produced, arranged by Kevin Toledo
Recorded at Harlem Renaissance High School
Mixed and mastered by Kevin Toledo
Additional guest verse: Jason "CONQUEST" Roberts
Cover art: Rob Ayala