RICH PS/MS 105 Q CLASS 308 OFFICIAL MUSIC VIDEO
R.H.Y.M.E x Speak Lyfe x Projectivity x PS/MS 105 Q The Bay School Class 308 x Art Save
Thrive Collective R.H.Y.M.E Rhymes Help Young Minds Excel music and mentoring youth program in partnership with Speak Lyfe, Projectivity and PS/MS 105 Q The Bay School, presents "RICH" (Real, Independent, Confident & Helpful) Students of class 308 worked together to unpack what it really means to be rich- real, independent, confident & helpful. Students worked with Speak Lyfe / R.H.Y.M.E teaching artists, Lawrence and Paul Coles to write and record an original song and film a music video. "Rich" is more than a song, it's an anthem, a soundtrack that will score the student's journey as they prepare to graduate from middle school and enter the next chapter of their lives. This is a rap about true riches.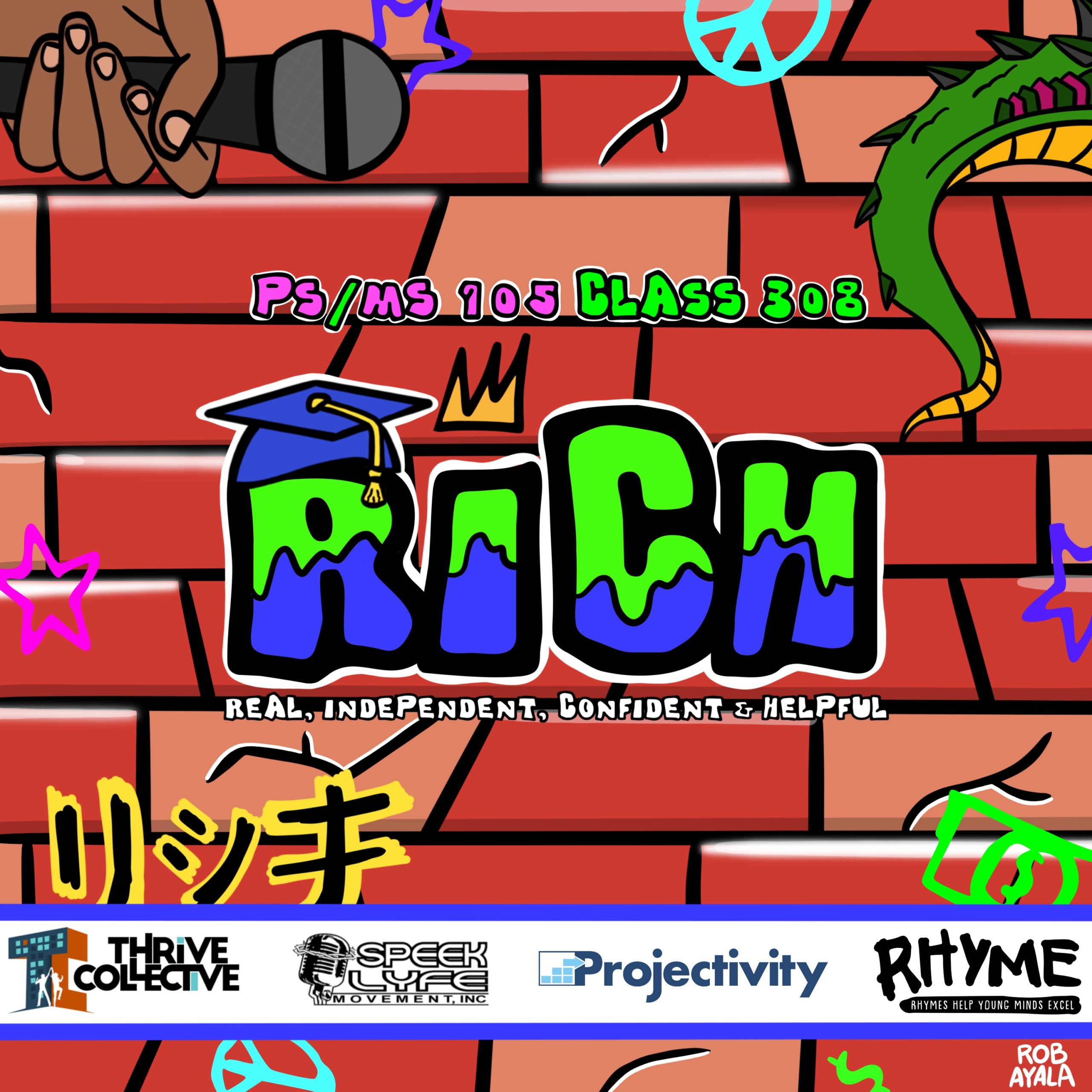 Credits: PS/MS 105Q The Bay School, Class 305, Teaching artists Lawrence & Paul Coles, video by Marcus Hall, audio engineering by Christian Penn, shirts by Art Save, Cover art by Rob Ayala
Check out Class 305 "Remember Who You Are" here and Class 308 "HWPO" Hard Work Pays Off here.