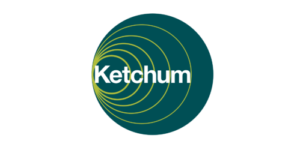 To Whom It May Concern,
In the Fall of 2017, Ketchum engaged Thrive Collective for a large-scale partnership spanning approximately four months as part of a major campaign launch for our client, Clorox. As part of the partnership, Clorox provided Thrive Collective with a grant, products and other resources to update its new space in Harlem, where Ketchum and Thrive Collective held several events.
Throughout the partnership with Thrive Collective, for which Jeremy Del Rio was our go-to contact, we were consistently impressed with the work ethic of all involved. Their willingness to collaborate, responsiveness and deep understanding of the shared goals and expected results of the campaign all proved to be key drivers of the campaign's success.
As the Ketchum team navigated the hectic event planning process, Jeremy and his team showed a strong commitment to doing whatever it took to make each event a success. They provided any resources possible and shared valuable input and suggestions that helped ensure the events flowed smoothly. The last event was attended by actor Sterling K. Brown, who served as a paid spokesman for Clorox, and Jeremy and team worked countless hours to make sure the space was finalized and ready for large-scale attention from top-tier media outlets that came to interview Sterling and the community members who attended the event. Jeremy even participated in media interviews and effortlessly incorporated campaign messaging to help editors understand why the partnership with Clorox was such a natural fit for both parties.
The rollout of the Clorox campaign as a whole has exceeded the high expectations our clients and that is largely thanks to our partnership with Jeremy and Thrive Collective. With a less dedicated, less collaborative partner, we are certain our campaign would not have reached the level of success it has; to-date, media coverage around our partnership has reached over 76 million people, providing a positive awareness halo for both the campaign and Thrive Collective.
We are proud to have supported Thrive Collective and would highly recommend them as a partner for any corporate initiatives.
Sincerely,
Whitney Press
Vice President, Group Manager
Ketchum