We did it!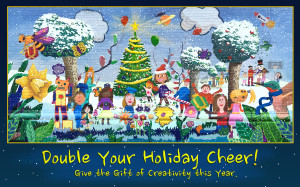 Thanks to your generosity, we achieved our goal and turned PriceWaterhouse Coopers' year-end grant into $50,250.
Thank you for helping us empower students to create lives and schools that thrive. With your continued support, we expect 2016 to be our most fruitful year yet.

While we celebrate this achievement, we also mourn the loss of one of our own moments before the ball dropped in Times Square. New York City's final gunshot victim of 2015 was a former student, Jihad Jackson. He was shot at his friend's house party and left for dead in the street at age 16.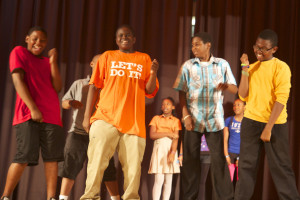 The photo shows Jihad (in the orange shirt) performing at the "I Am Now" recital at I.S. 8 in 2012.
This tragedy reminds us that our mission is more urgent than ever. Broken people, like broken systems, and organizations and communities, usually do not self-correct without conscious intervention and consistent support.
That's why we exist: to restore the promise of public education by creating environments and opportunities for students and schools to thrive – without condition or exception – in every under-performing school and neighborhood.
Thank you for renewing our hope that this promise is achievable.
Gratefully in service,
Jeremy