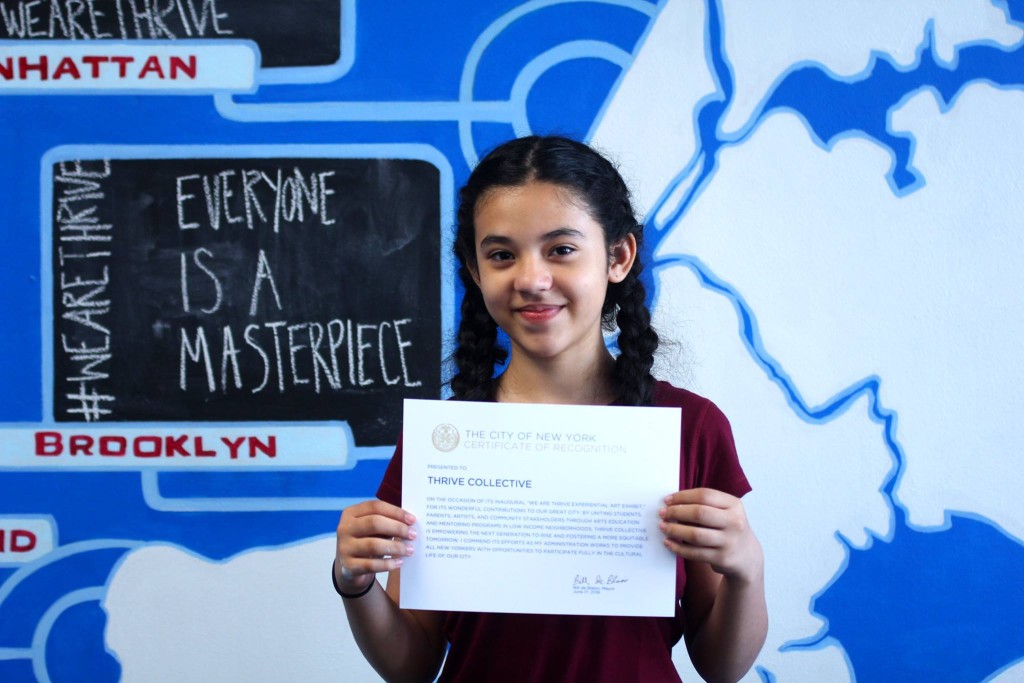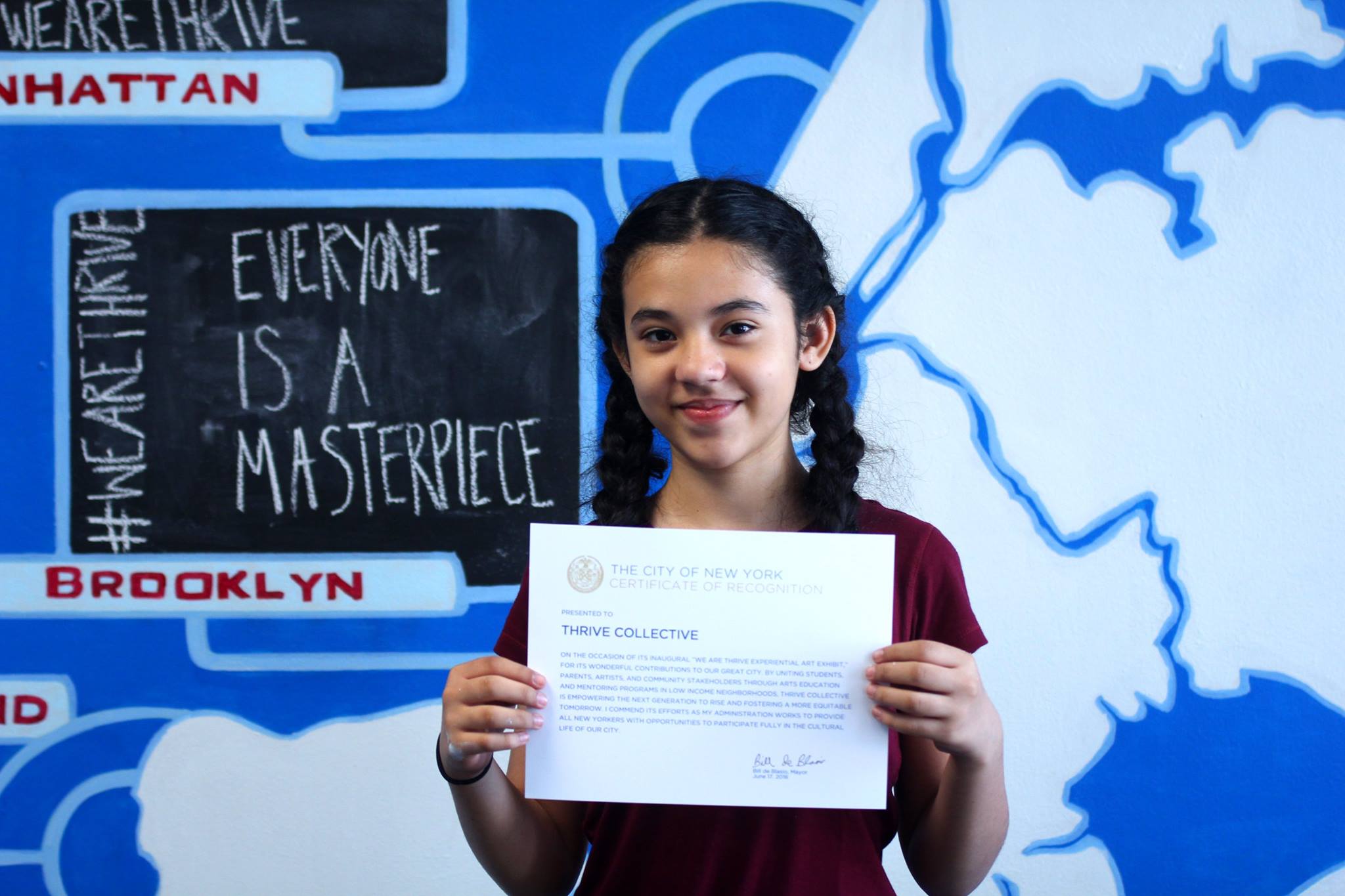 Here is one of our student artists holding up Mayor Bill de Blasio's proclamation that was presented to us last week at #WeAreThrive.
The City of New York Certificate of Recognition presented to Thrive Collective on the occasion of its inaugural "We Are Thrive Experiential Art Exhibit," for its wonderful contributions to our great city.

By uniting students, parents, artists, and community stakeholders through arts education and mentoring programs in low income neighborhoods, Thrive Collective is empowering the next generation to rise and fostering a more equitable tomorrow. I commend its efforts as my administration works to provide all New Yorkers wroth opportunities to participate fully in the cultural life of our city.
Thank you, Hon. Mayor @billdeblasio!