Partner Profile: Maysles Community Producers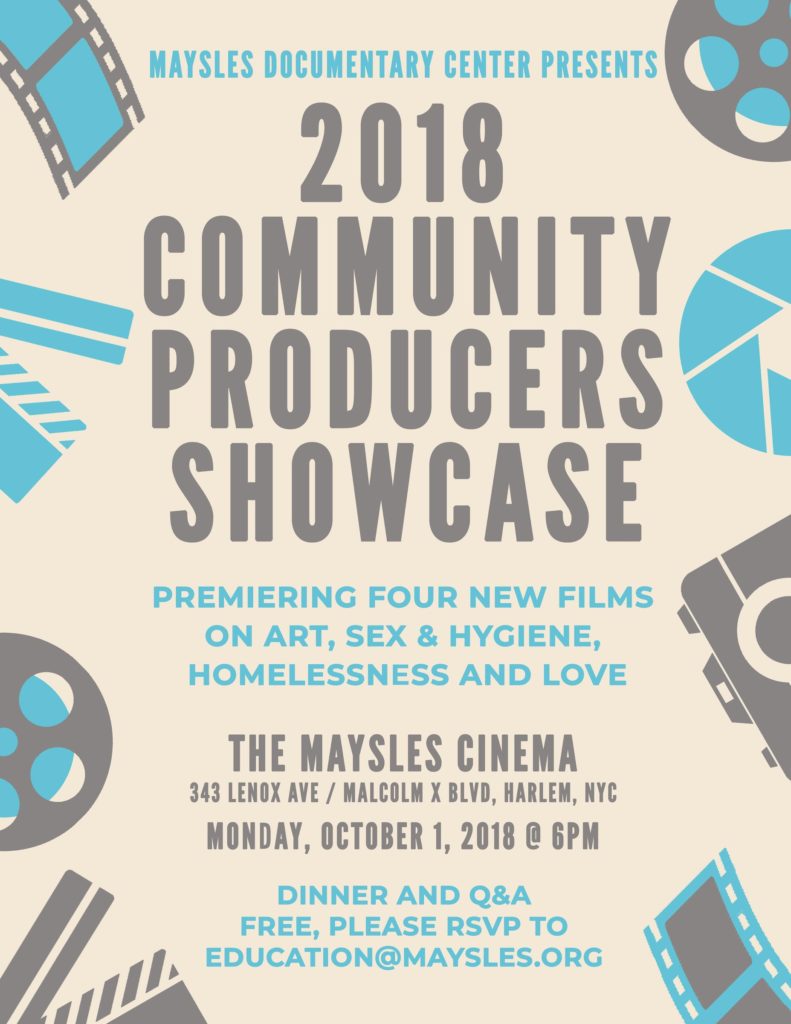 For the last four months, Thrive has been privileged to collaborate and share space at the Harlem Hub with the Community Producers Program of the Maysles Documentary Film Center. Community Producers provides a four-month documentary production experience for justice-involved youth, ages 18 – 24, to build community and personal development skills through filmmaking. Participants learn the power of telling their own stories, discover new ways to engage with their peers and community, explore career opportunities in the field of media and public service, and receive training to prepare them for continued education and employment.
When we graffiti bombed the Hub's future media studio last winter, it was partly because we didn't yet have media equipment to fill the space but knew spray paint would make for fun backdrops when we eventually got some. Maysles joined us in June and filled the media studio with great gear: storage lockers for camera equipment, desktop iMac's for post production and editing, and more. Even better, their fantastic teaching artists crushed it with the students, and helped them craft and compose great stories for film.
On October 1st, Jeremy attended the screening for the documentaries produced by the Maysles Community Producers. One features Thrive Collective's work to Bring Art Back to public schools, and the others feature students from other Studio Arts programs at the Hub. Enjoy the films below.
ART
By Danielle Barry, Shareve Bly & Christhian King
Maysles' Community Producers explore the creative world with this documentary titled Art.
What is Love?
By Dominique Wallace
Maysles' Community Producers Explore the Topic of Love and What it means to them.
Relentless
By Khalil Brown, Nicodemus Hartzog, Isaiah Marrero, Nami Nassun, Shaun Savage & Denzel Walker
Maysles' Community Producers explore the topic of Homelessness in NYC.
Sex & Hygiene
By Kenneth C. Brown, Ateya Johnson, Cory Myers & Milaysia Reid.
Maysles' Community Producers Explore the topic of Sex and Hygiene in this entertaining documentary.