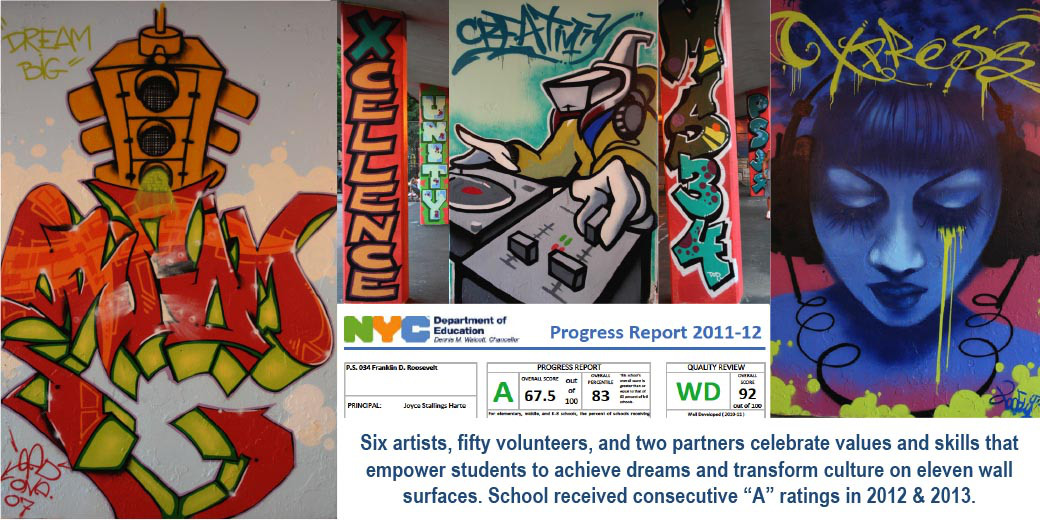 The murals that dared Lower East Side students to Dream, inspired a movement citywide. Read the case study here.
Project Details
The Dream Walls PS/MS 34 (Manhattan 2007) • Art Direction: Erik Paul "LASE" Perez • Collaborating Artists: Toofly, Duro, Kekoa, Lorena Barrezueta • Exterior schoolyard murals • Sponsored by Abounding Grace Ministries, Generation Xcel, and Paint the Town
Elementary School
Exterior
Middle School
Summer Intensive
This site uses Akismet to reduce spam. Learn how your comment data is processed.