Purchase Tickets
September 26, 2017 | 6:00 – 9:00 pm
The United Federation of Teachers
52 Broadway, New York, NY 10004
Update, 9/23/17
When we scheduled We Are Thrive earlier this year, no one could have anticipated that three "unprecedented, historic" hurricanes would ravage Puerto Rico, the Caribbean, Florida, and Texas within days of the event; that earthquakes would devastate our Mexican neighbors; and that wildfires would rage throughout the West coast.
All of our students have been affected by these global calamities, many of them directly as a result of this week's tragedies in Puerto Rico and Mexico.
With so many hurting, we believe as strongly as ever in the mission to #BringArtBack, and the power of public art to heal and inspire. We know from our own journey that "Champions" (2015, Mexico) who overcome adversity find "Resilience" (2013, Brooklyn) rooted in the "Legacy" (2014, Brooklyn) of their communities.
For this reason, proceeds raised at We Are Thrive this year will support the rebuilding efforts in Puerto Rico and Mexico.
Please join us. Thank you!

Legacy (Brooklyn, 2014)
The "Legacy" mural (2014) celebrates Puerto Rico's cultural traditions that shaped the boroughs of New York City. Art direction by Sam Wisneski.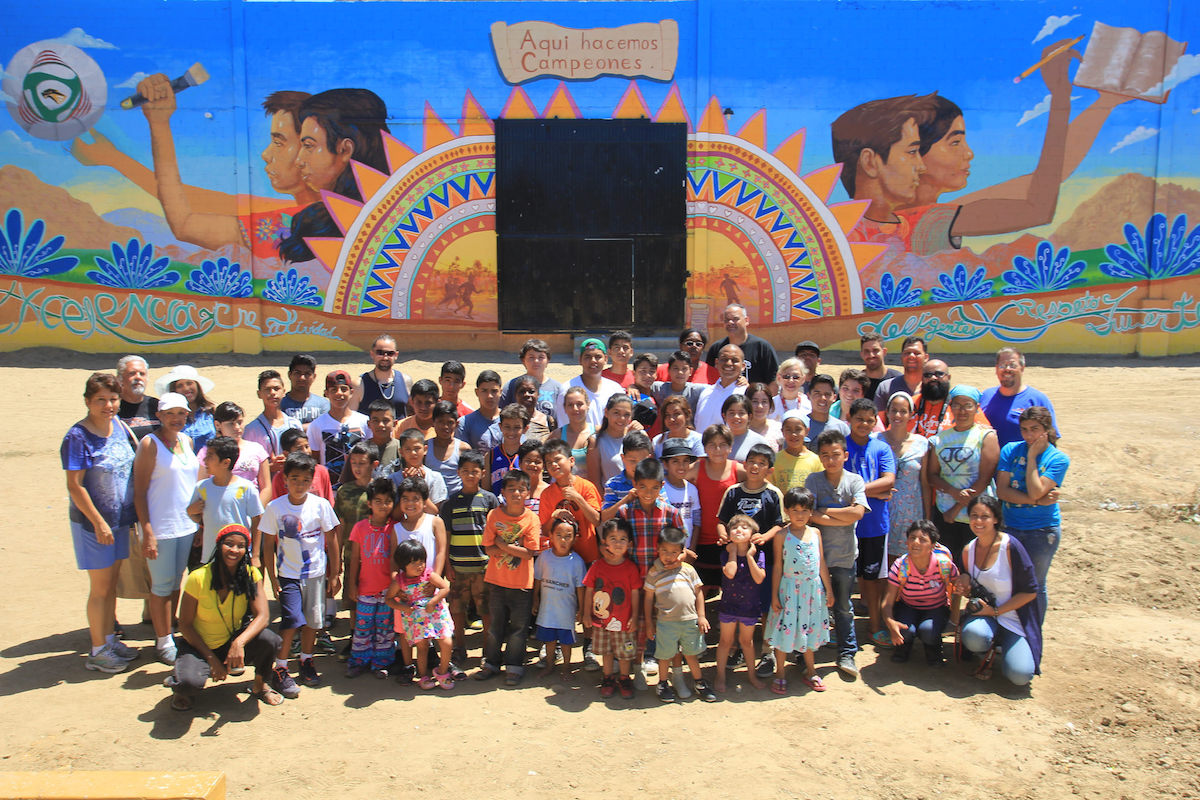 Campeones (Mexico, 2015)
The "Campeones" mural (Tijuana, Mexico, 2015) celebrates the determination of champions to rise above adversity. Art direction by Sam Wisneski.
Roots of Resilience (2014)
Prior to Hurricane Sandy, school murals were fun one-off's for Thrive Collective. The "Resilience" mural (Brooklyn, 2013) changed that. For the one-year anniversary of the worst natural disaster in NYC, affected students designed and painted a mural that celebrated their school community's resilience after the storm. Watch their story. "Roots of Resilience" by Brendan Bubion. Art direction by Sam Wisneski.