Media, Music, Murals, and Dance, Day 11
Today, we took filming outside. We spent the morning outside of the Harlem Hub filming our hardworking mural students painting and detailing their artwork. The students also reenacted placing the mural on the side of the building piece by piece. Christine and Randy helped direct the production, guiding students with their roles and assisting them in the video shoot. Students danced or filmed in front of the mural with their song playing in the background as onlookers marveled at the sight.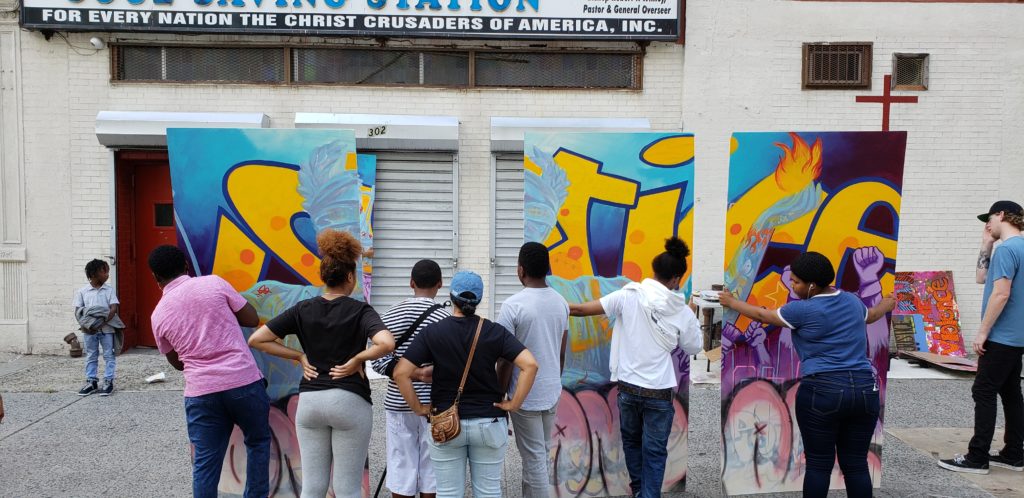 During lunch, Christine and Randy reviewed footage and double-checked the additional shots they needed to film that afternoon. Everyone else enjoyed barbeque chicken, macaroni and cheese, and warm, still soft cornbread! Afterwards, Christine brought the students around the corner to the famous Apollo theater on 125th Street. We brought our signs and recorded our Turn Up the Value march for the video. The public loved it and joined in, repeating the mantras: "Turn Up The Value," and "Turn Down The Violence."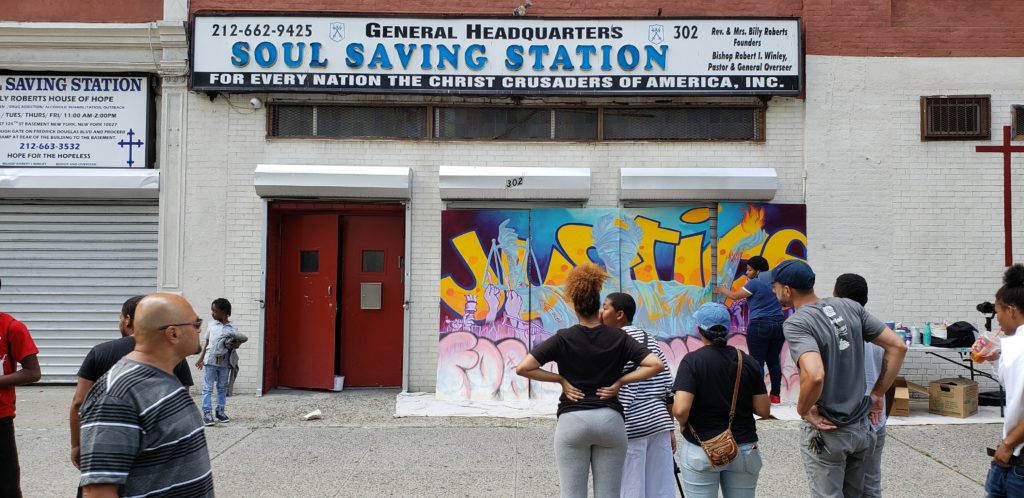 We marched to a to a nearby courtyard in the St. Nicholas Houses to film a dance cypher.  The youngest in the group, seven-year-old Sacred, absolutely stole the show with some amazing moves! Afterwards we returned and Christine filmed a scene with Sacred and Jamia on the coach for the beginning of the video.
With filming completed, Christine will edit the video for release after Labor Day. But we'll get a sneak peak tomorrow afternoon!