It's a Wrap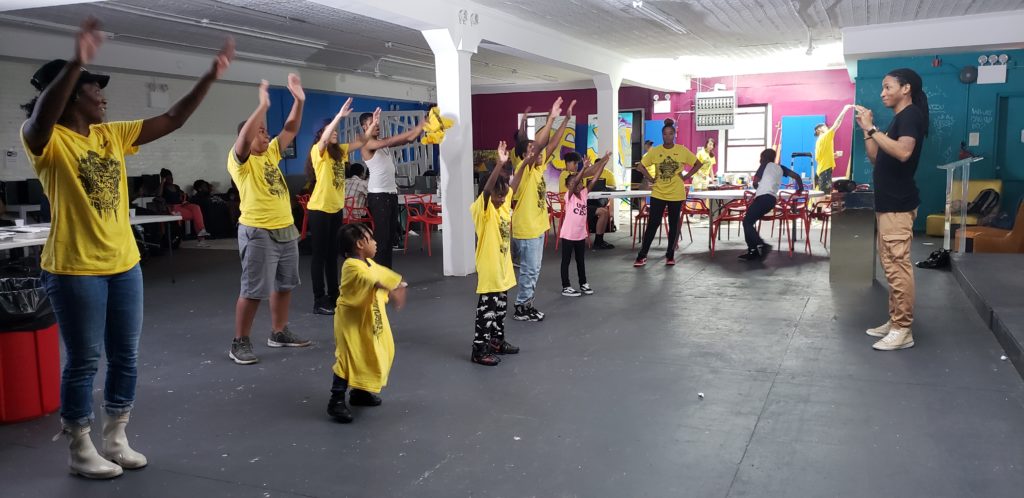 On July 19th, twenty Harlem Hub students and five teaching artists began an ambitious journey at our inaugural Summer Arts Academy. They agreed:
Our music students would write and record an original song.
Our media students would produce the music video for the song.
Our dance students would develop and perform choreography for the video.
And our murals students would paint a mural that would be featured in the video.
On Monday, the song "Turn Up the Value" was recorded professionally by Produkt JRG in his music studio, and was mastered this week by Braille from Humble Beast. On Wednesday, filming began for the video with an assist from Friendly Films of A&E Networks. Today, production wrapped with the installation of the "For One and All" mural, an end of summer party, and a screening of a (very) rough cut of the "Turn up the Value" music video.
"Turn up the Value" music and video coming this fall. Stay tuned. Meantime, enjoy these updates via Instagram, and check out the The Sapling Daily Diary from the academy here.