Media — Lights, Cameras, Action, Day 10
We had a lot on our plate today. The full crew of instructors, Christine, Flexx, Uhey, and Randy, were all on hand for the filming of the music video today, along with new friends and amazing collaborators Mariel and Andrew from Friendly Films (and A&E Network) who helped with the shoot. Our hardworking interns and students prepared our main studio spaces for filming while Flexx rehearsed the choreography's fancy footwork with his dancers one more time as the film crew prepared to record on the Harlem Hub's unfinished 5th floor.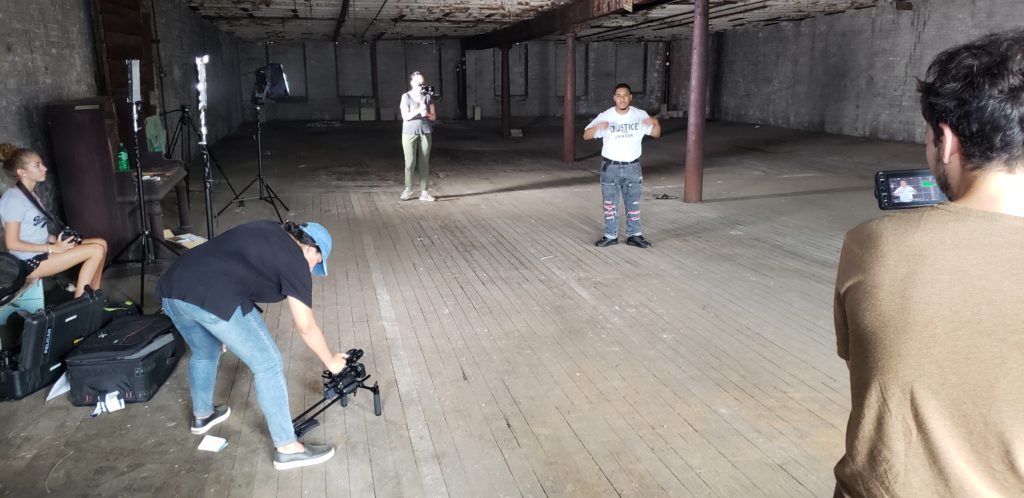 The first scenes were filmed upstairs as Flexx played the updated recording of the song in the raw, unfinished space. Dust flew as our dedicated dancers stomped and glided through multiple dance positions. Christine and her student crew recorded concurrently with the professionals. More fun footage featured each dancer and rapper uniquely posing for their music video glamour shots. 
Our lunch today was another feast of burgers, hot dogs and chips. Our interns served diligently and efficiently as students of all sizes left with smiles and big plates of food.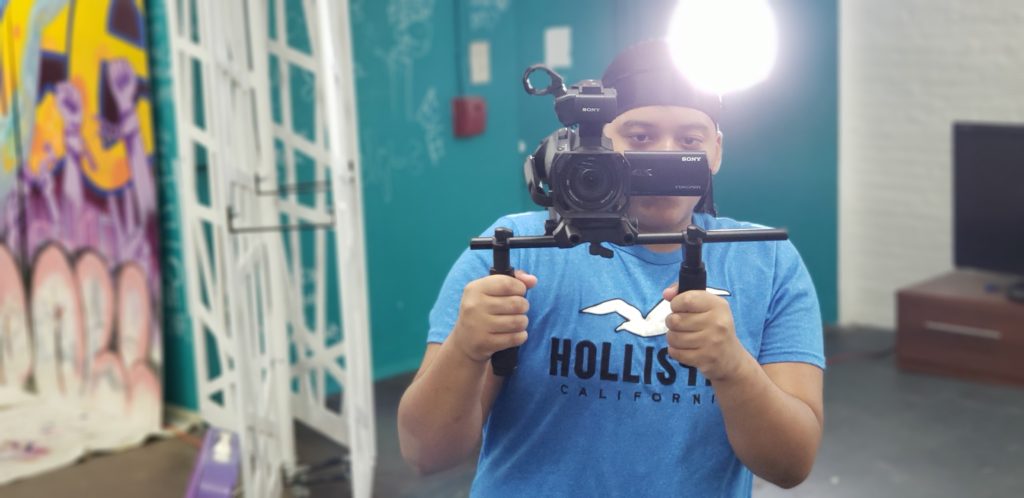 After lunch, our artists got into positions on the main Hub floor to shoot a moving scene that switches from singer to singer. Flexx readied his students on the main hub floor, as the film crew erected lights and recorded the dancers stretches and warm ups. The film crew shot close-ups, b-roll, and stabilized, motion shots amid the enthusiasm of our students and interns.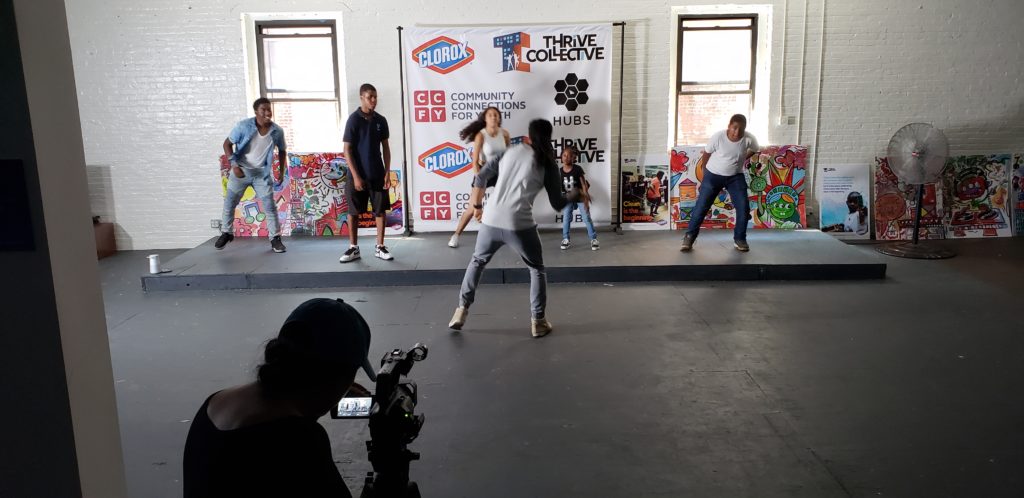 The main event came and it was time to capture the Harlem Hub and its teens in action. The premise of the scene was that the first student with their voice lines would walk throughout the main room and media studio with a spray can, singing their verse and then passing the can off as a baton to the next student in a connected chain reaction. Seeing it run multiple times was a sight to behold as each incarnation was different yet intrinsically "Harlem Hub."
I can't wait to see the footage!