Murals and Dance, Day 3
This morning started with dance class, and Flexx again got our blood pumping. He reiterated his three rules to show respect for all, and changed the pace by asking us about our lives and listening to our stories. He dropped some facts about his own as well, especially how he was introduced to dance as an art form he could master ten years ago in high school.
He then explained how dancing expresses our emotions through movement, and encouraged the students to move with these feelings in mind. He explored different forms of dancing including dancing a cappella (without music) and freestyle dancing with music. The students called out whatever dance moves came to mind, and Flexx and other students performed them.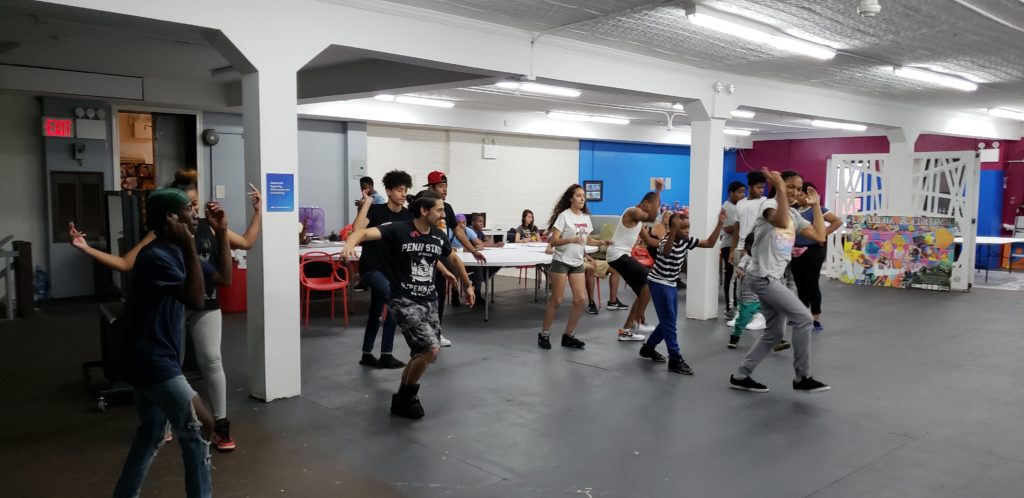 Flexx also demonstrated how different music choices and styles can affect mood, and thus different dance moves. He gave examples with rock, mellow jazz, and upbeat pop. He did warm-up stretches with the group and basic choreography and then talked about emphasis in dance and in music. He taught them how to improvise their own moves within a choreographed framework and created a routine which they practiced enthusiastically.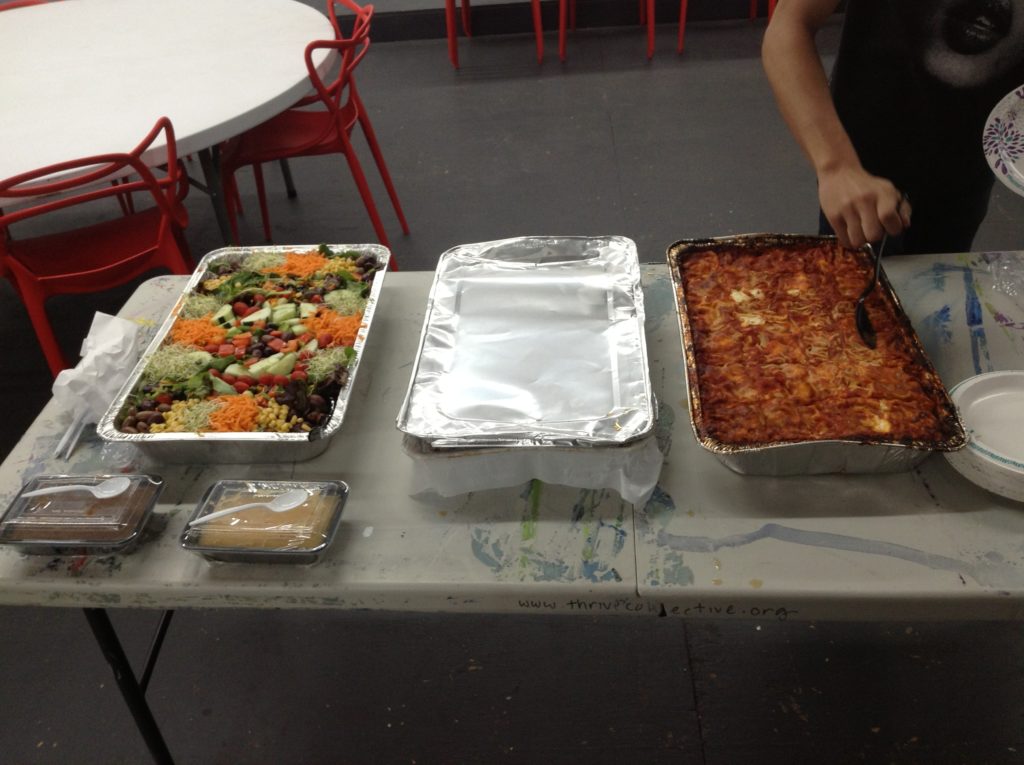 Soon, and thankfully so, our grumbling stomachs were satiated by hot lasagna and salad and our choice of cold water or sweet lemonade. During lunch, an informal Uno tournament broke out featuring fast-paced games with many of us.
After lunch, we shifted to working on the mural. We were given a rough sketch of the mural design and explored personal color schemes, as well as images and details we'd like to see included in the final design. Some of the ideas will be implemented into the final masterpiece!  We also split up into groups of two to begin transferring the rough design onto the primed boards. We learned one mural transfer method that uses a projector that allowed us to trace the lines.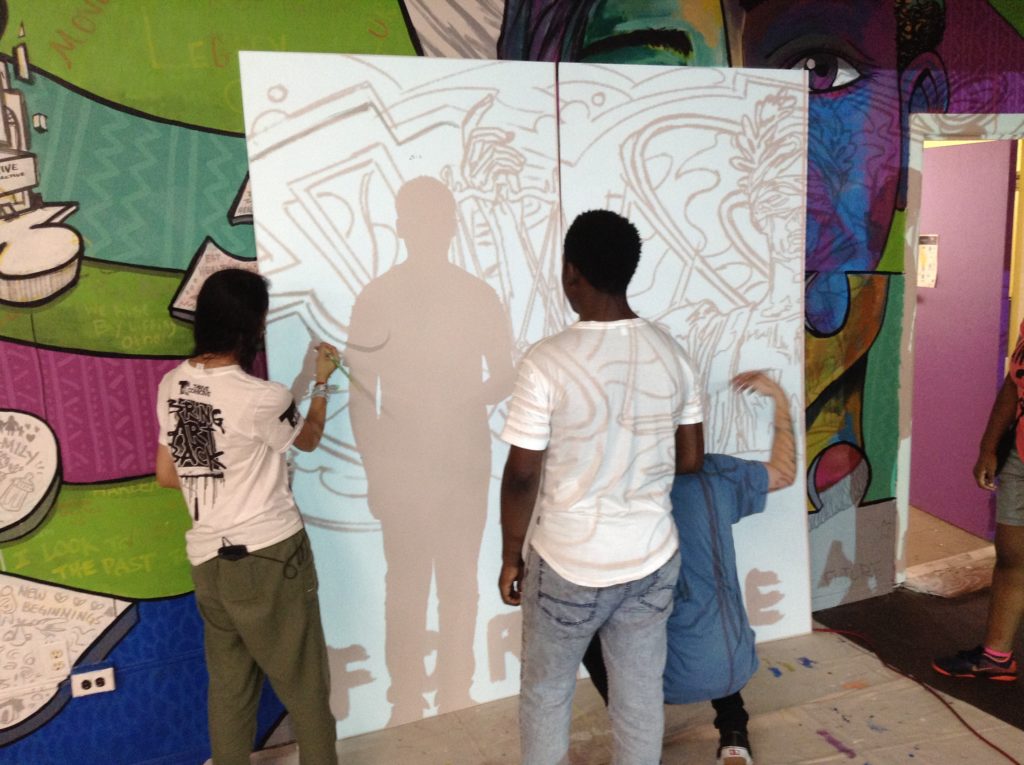 It's beginning to come together and I'm so excited!