Media and Murals, Day 1
Today is our very first day at the Harlem Hub Summer Arts Academy, and I'm very, very excited! We started off in the media classroom to hear a sneak preview of "Turn Up the Value," the song we'll finish writing over the next week. Then we began imagining an upcoming music video for the song, and brainstormed ideas for the new mural we'll be painting for the second floor of our community hub.
We all discussed ways to make the video interesting and flow better with the lyrics hand-crafted by the students and edited by our own Randy Mason beginning in June. The ideas generated during this discussion were influenced by The Hamilton Remix's "Immigrants (We Get the Job Done)," and "This is America" by Childish Gambino, as we used these videos for inspiration.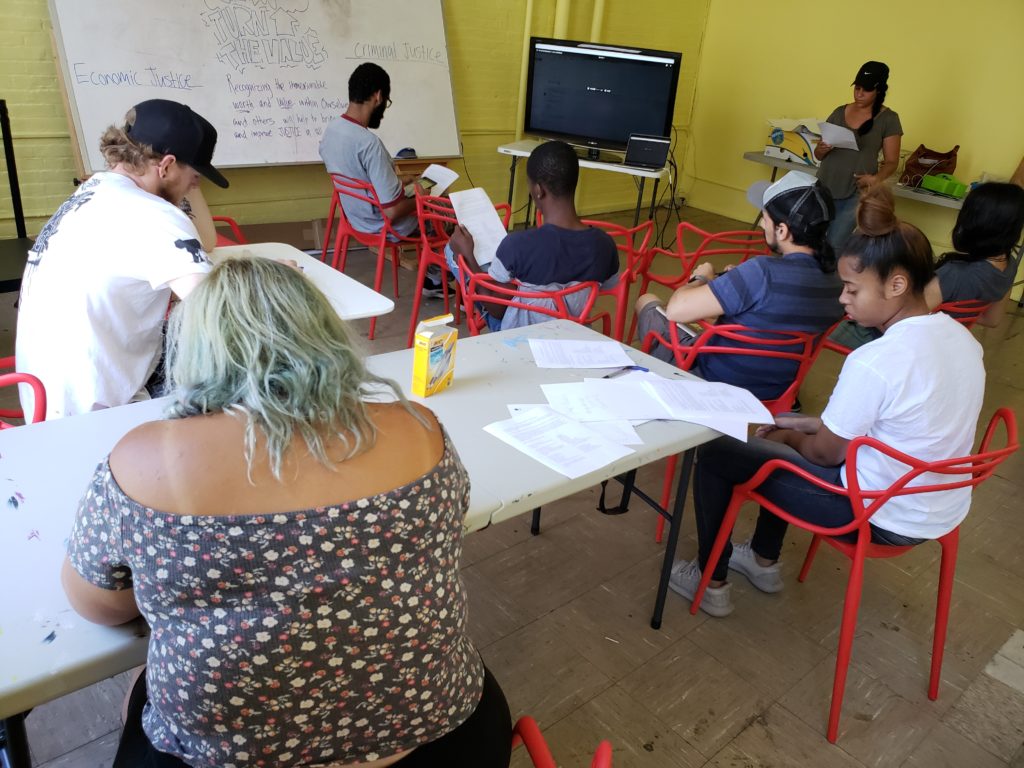 Some ideas generated was having a screenshot of our entire crew in the beginning frames, hoping for change, speech bubbles generated by special C.G.I effects, and green screen usage. Since the music has a mellow tone we would use camera angles to emphasize certain movements such as b-roll of the students pen tapping in a slow motion. As to the message of the song itself, students recommended having characters in the music video value each other and use their words as a call to justice; the main motif of this initiative. The visual story for the video is still a work in progress but the groundwork has been set!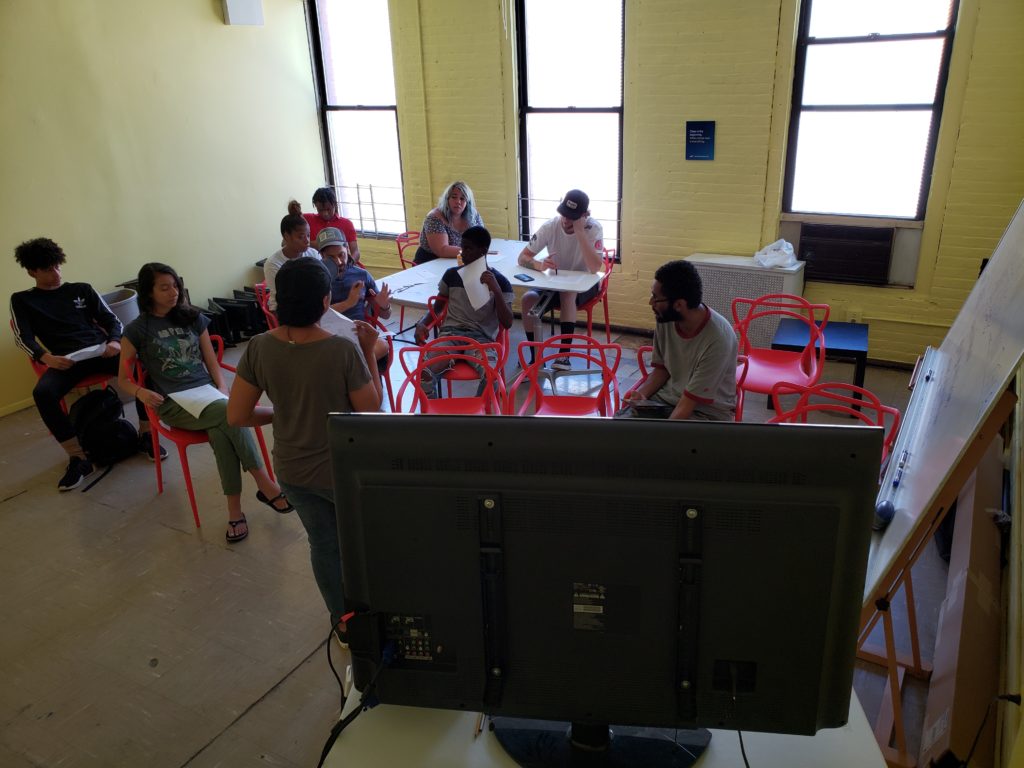 Afterwards we went over to the four boards that we're going to use for the mural and primed them. While waiting for the primer to dry we took a break sketching our favorite heroes and characters. All in all, it was a very exciting day getting ready for the fun painting we'll do with our aspiring student painters!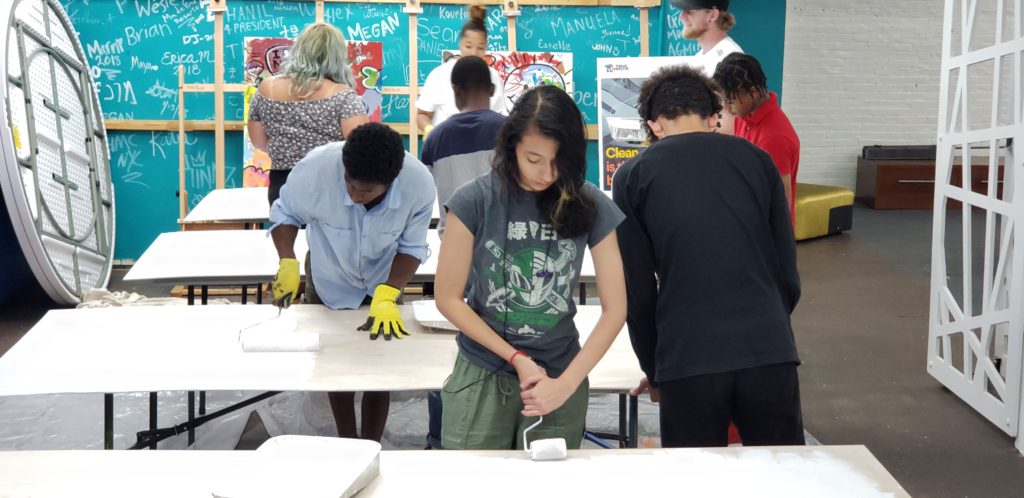 After priming we gathered around and discussed some vignette ideas to place at the bottom of the board as the students wanted to change the draft we had received. We decided that instead of showcasing the absence of justice, we would illustrate the process of justice that was already happening and in motion. To also take a break from thinking about the mural and to practice our drawing skills, we drew our favorite heroes and inspiring characters from fiction to draw upon some more ideas. We decided that the scaling of the vignettes had to change and to change the message more into a statement of positivism with encouraging words being shown on screen. All in all a great way to begin our summer camp!