Free Resources for Remote Learning
Tools for Schools
Check back weekly on Tuesdays for new resources.
Play with Color ('Cause Color Means Life)
Coloring Sheets
Download individual coloring sheets, or the collections as pdfs. Share your colorized versions on Instagram or Facebook and tag #KindnessBeatsTheVirus and the artist.
For Masterpiece Minds
Daily Prompts
Activate your imagination everyday with these daily prompts. Share stories, pictures, media, and art on social media. Tag #KindnessBeatsTheVirus and @NYCThrive. Examples:
1. Music Monday: Write a short poem using only song titles.
2. Tell Them Tuesday: Draw a black and white illustration of someone showing kindness within the rules of social distancing. Then tell someone else to color it in. Share both versions. (From Week 3)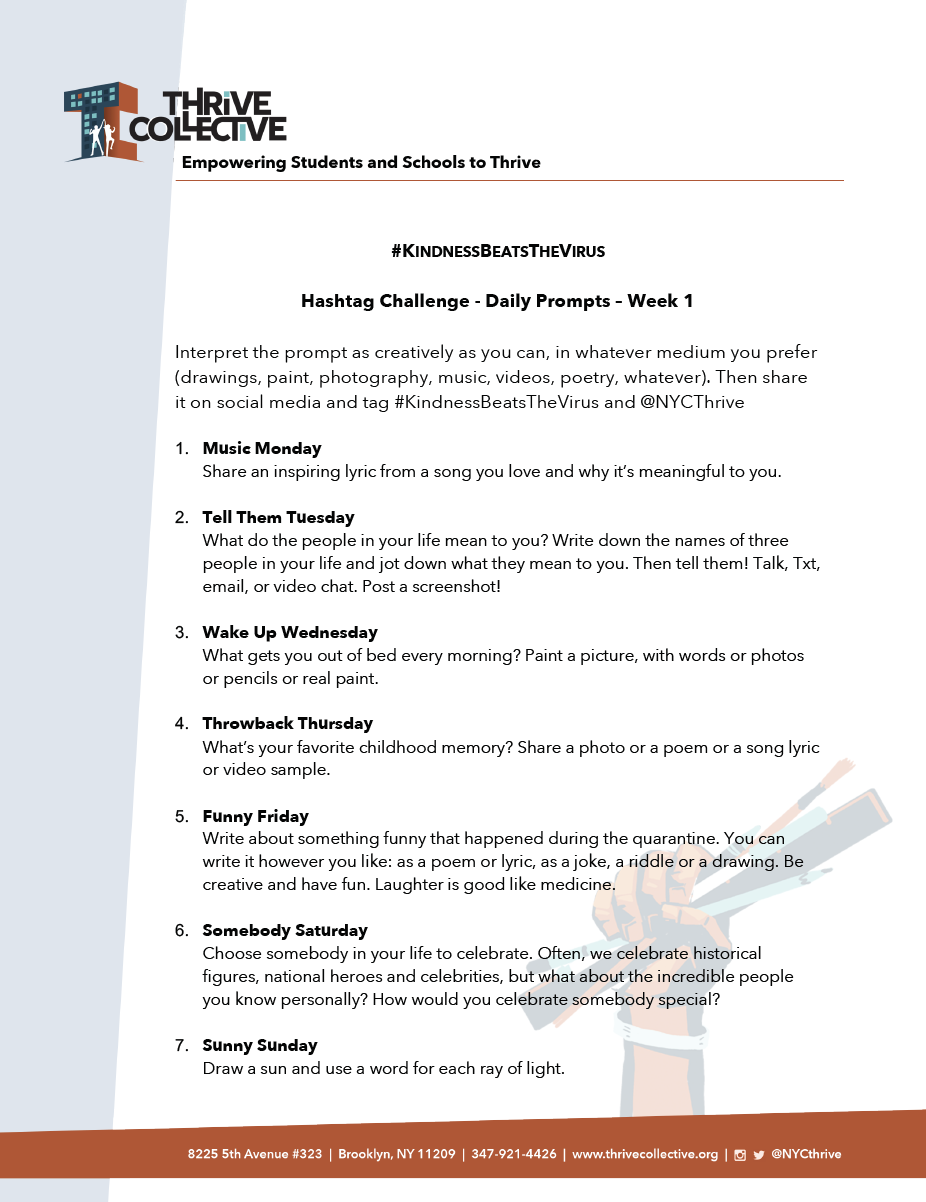 Download Week 4 (pdf)
Download Week 5 (pdf)
Download Week 6 (pdf)
Download 42 Days (pdf)
Art Lessons for Remote Learning
Lesson Plans
Download individual lesson plans, or the full collection as a pdf. (Coming soon.)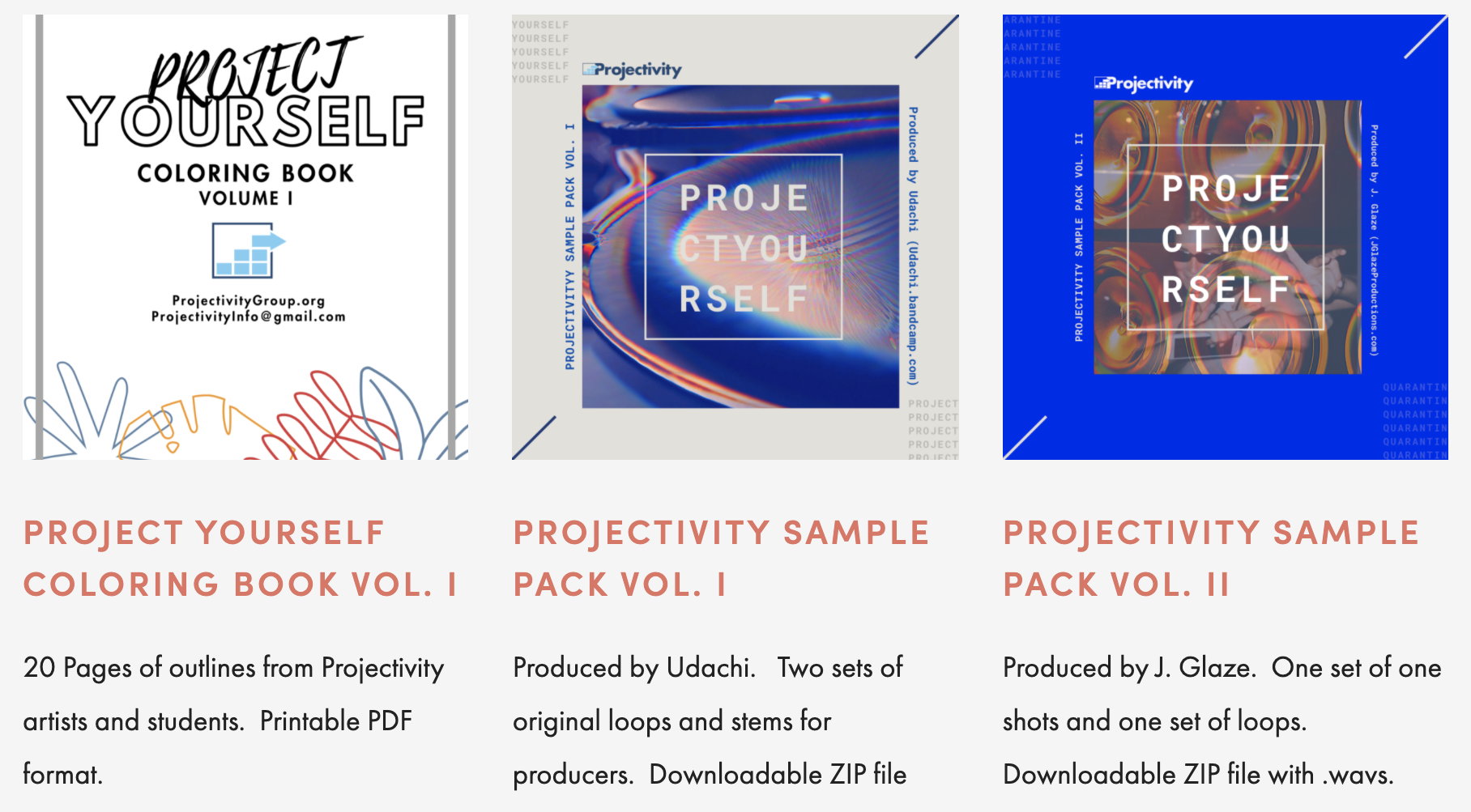 Featured Partner: Projectivity
Music Samples & More
Check out Projectivity's "Project Yourself Coloring Book" and "Producer Sample" packs. Producer samples can be used to make your own music or videos. Download them now and make sure to tag @projectivity and the artist when you create with them, along with #KindnessBeatsTheVirus.

Download
Online Workshops
Interested in online arts and music workshops during the quarantine? We have options (as of 4/6).
Instagram's Top Twenty
The Hashtag Challenge
Use the #KingnessBeatsTheVirus hashtag and tag @NYCThrive. "Like" your favorites to feature them in an upcoming art exhibit. The exhibit will include two Hashtag Challenge categories. The top two entries from each category will have the opportunity to merchandise their submission as a collaboration with an acclaimed artist.
1. The Instagram Top Ten
Selections determined by Instagram likes
2. The Artists Top Ten
Selections determined by an independent panel of artists