Thank You Sponsors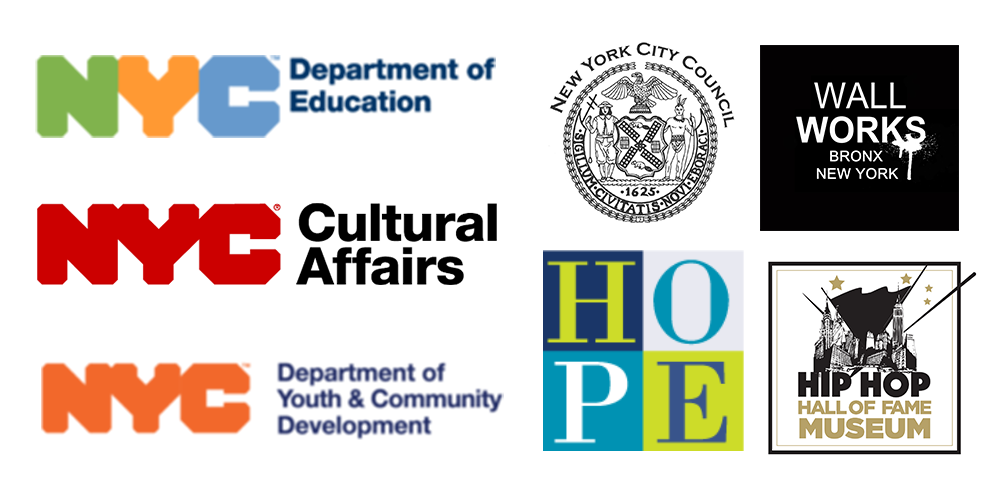 Play with Color ('Cause Color Means Life)
Coloring Sheets
Download individual coloring sheets, or the collections as pdfs. Share your colorized versions on Instagram or Facebook and tag #KindnessBeatsTheVirus and the artist.
Featured Artists: Bio | Crash | Coraima Santana | Daze | Joe Pimentel | Julio Olvera | Kekoa | Kristen Hubbard | La Borinqueña | Larry Valenzuela | LAZOO | MadC | Nicer | Nick Walker | Nico Collazo | Olga Correa | Oliver Rios | Ronnie Robles | SONIC BAD | Shiro | Toofly
New Release (4/29)
31 Pages: 1 a Day for the Month of May
Download the entire collection, an international, all-star selection curated by legends Bio, Crash, and Sonic. Presented in collaboration with WallWorks NY.
Featured Artists: Banga | BG-183 | Bio | BRE | COPE2 | Cren | Crey132 | Daze | Flavor | Ice One TWA | Jon Phes Souza | Kaves | Kekoa | Nicer | Nico Collazo | Pwoz | Quik | Ruse BAD | Santiago Jaén | Sar TMB | Soem | SONIC BAD | Toofly | Wuze
For Masterpiece Minds
Daily Prompts
Activate your imagination everyday with these daily prompts. Share stories, pictures, media, and art on social media. Tag #KindnessBeatsTheVirus and @NYCThrive. Examples: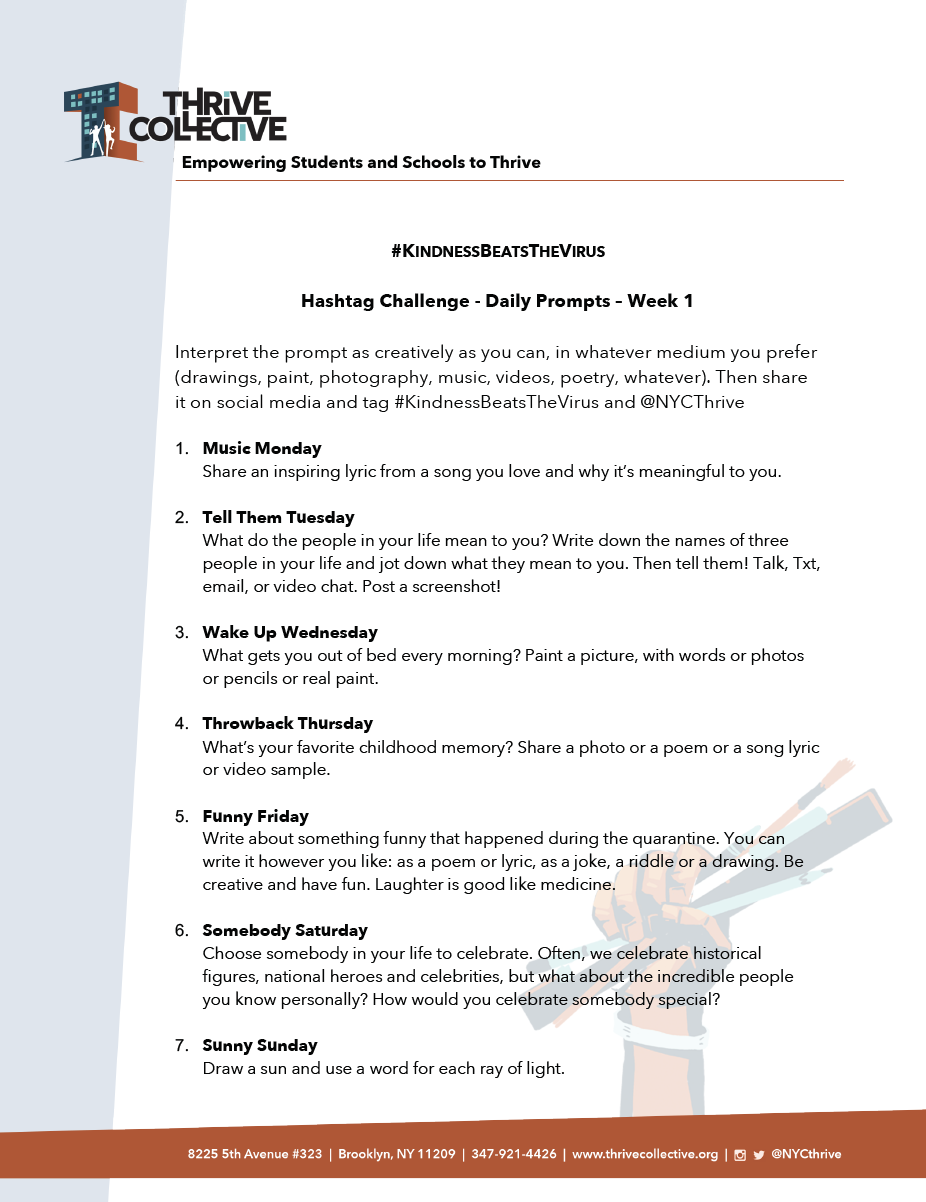 Art Lessons for Remote Learning
Lesson Plans
Written by Thrive Teaching Artists for non-artist instructors; utilizing non-specialized, readily available, at home materials. Download individual lesson plans as pdfs.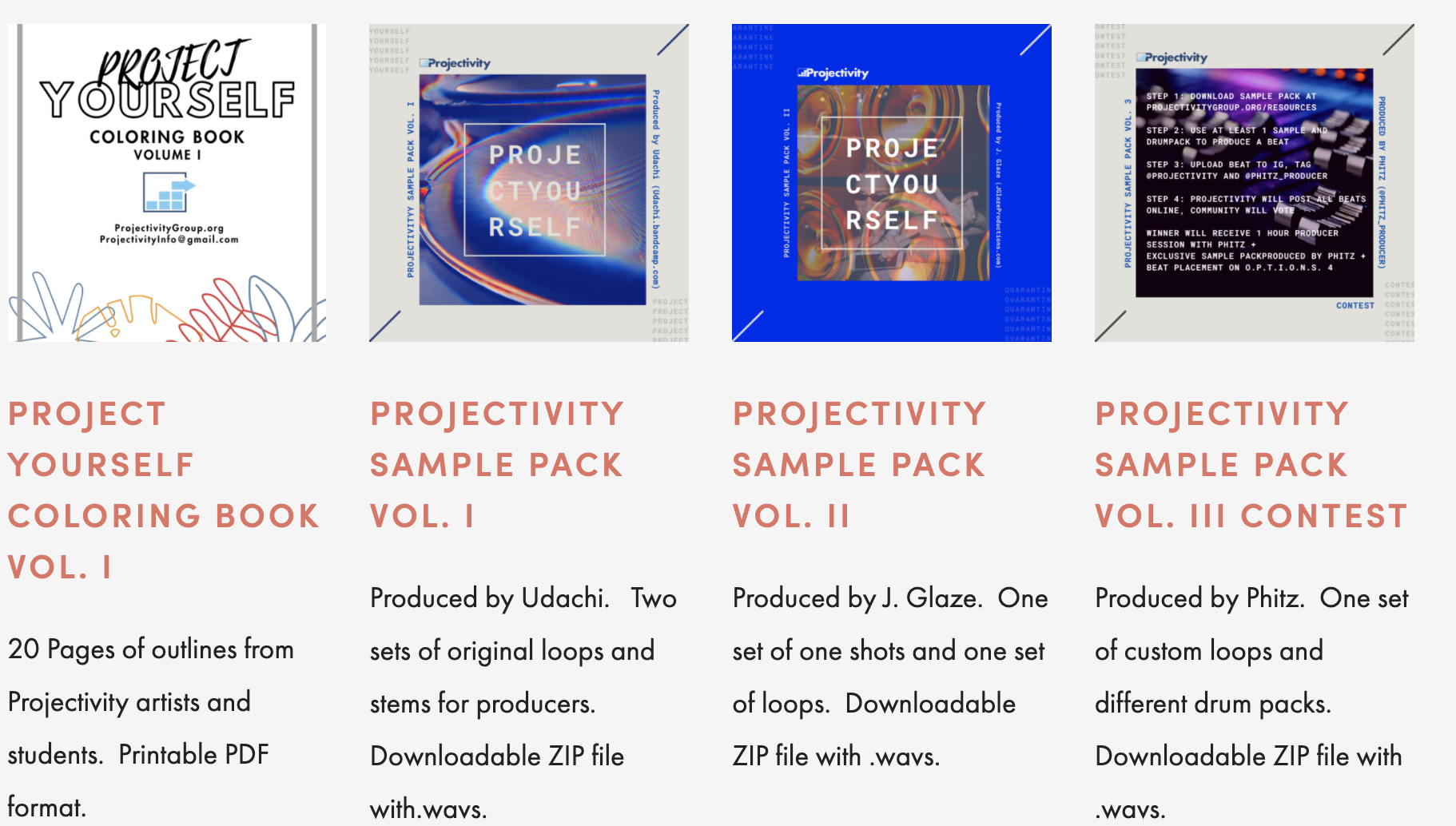 Featured Partner: Projectivity
Music Samples & More. Download Projectivity's "Producer Sample" packs and coloring book. Producer samples can be used to make your own music or videos. Download them now and make sure to tag @projectivity and the artist when you create with them, along with #KindnessBeatsTheVirus.
Download
Online Workshops
Interested in online arts and music workshops during the quarantine? We have options (as of 4/6).
Instagram's Top Twenty
The Hashtag Challenge
Use the #KindnessBeatsTheVirus hashtag and tag @NYCThrive. "Like" your favorites to feature them in an upcoming art exhibit. The exhibit will include two Hashtag Challenge categories. The top two entries from each category will have the opportunity to merchandise their submission as a collaboration with an acclaimed artist.