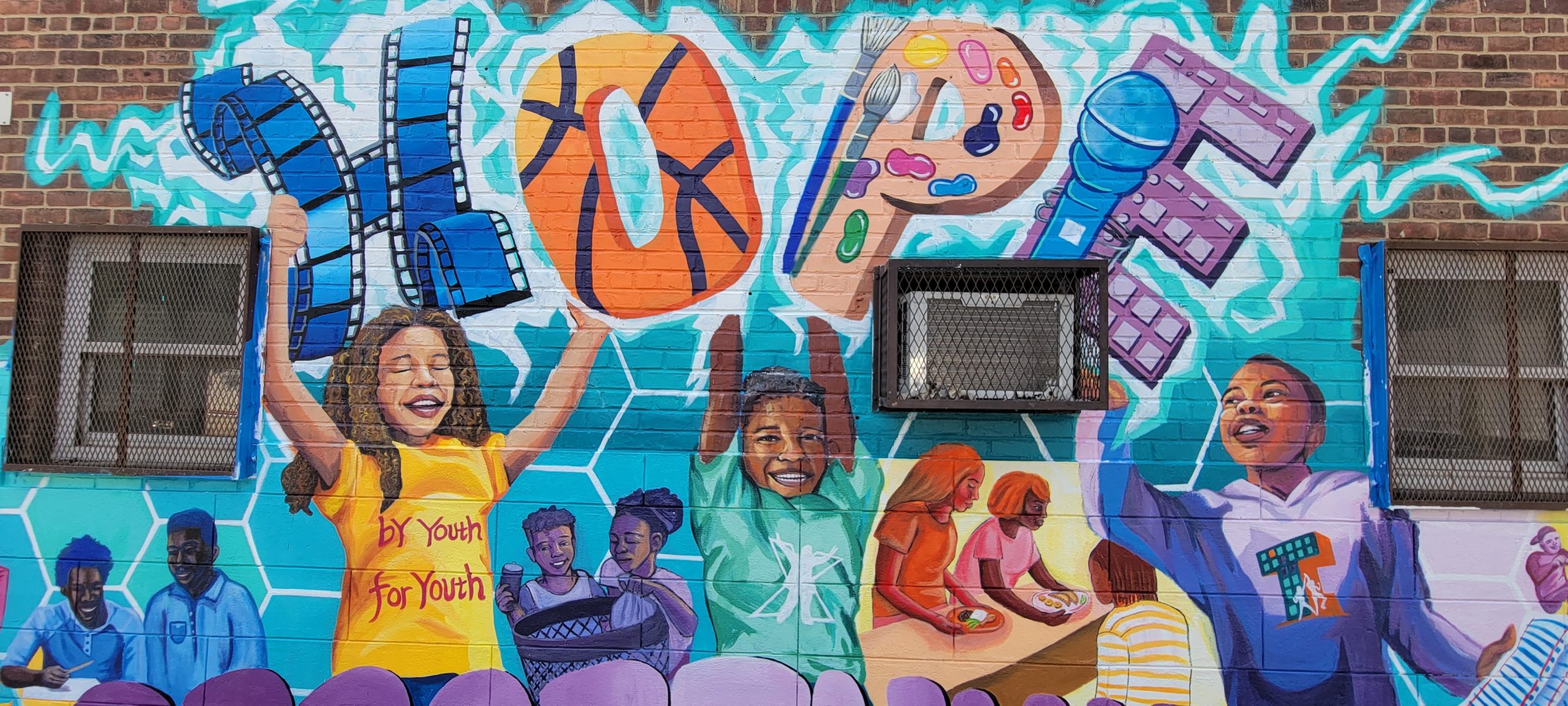 In a return to origins, Thrive Collective will soon move its offices into the ground floor of 152 Avenue D, the meeting site of its predecessor—a youth group named Generation XCel.
"Hope and Opportunity" is the first in a series of murals that Thrive artists will paint on all sides of the Riis Houses building. Each mural will have a different theme, which will be based on the direction it is facing. As "Hope and Opportunity" faces the schoolyard of PS/MS 34, the mural features children riding bikes, throwing away trash, studying, buying treats, and more. To commemorate the building becoming Thrive's new office, art director Marissa Molina stylized each letter of the word "Hope" to represent one of our core programs: Media, Sports, Murals and Music.
Our interns from the Summer Youth Employment Program had the chance to work alongside Thrive artists on this mural.
Riis Houses Series: Hope and Opportunity (2023)